The Fusion of Art, Welfare and Medical Care PICFA brings about a new coexistence within society Developing creative activities with a view toward the world
PICFA opened in July 2017 as a disability welfare service office at the Medical Corporation Seimeikai Kiyama Kage Clinic. This is the first facility in Japan to have an employment support office for persons with disabilities in the hospital. Thanks to a public institution called Type B Work Continuation Support, people with disabilities such as intellectual disabilities, autism, Down's syndrome, and mental disorders can work in creative fields.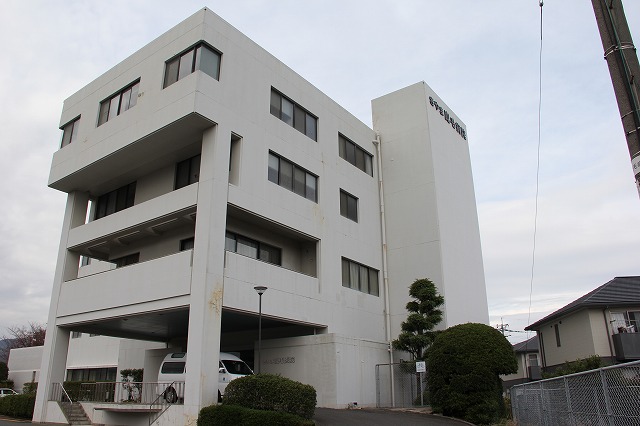 Exterior picture of the Medical Corporation Seimeikai Kiyama Kage Hospital. The hospital reception is the entrance to PICFA.
* Because of Corona prevention measures, the entrance is currently in the back.
What is PICFA
PICFA is a term derived from PICture (painting) and welFAre (welfare).
It stands for the pursuit of both creative activities and welfare.
There are currently 17 members (people who create works / users with disabilities). Their creative activities range from making and selling paintings, design, illustration, mural painting and live painting to proposing and implementing various workshops. Recently, there are more opportunities to be involved in collaboration and branding with companies and local governments in addition to developing activities with a global perspective.
Design for a limited package in collaboration with the cosmetics brand "NESNO".
It is sold at Aeon malls (80 stores excluding the Kyushu area) nationwide.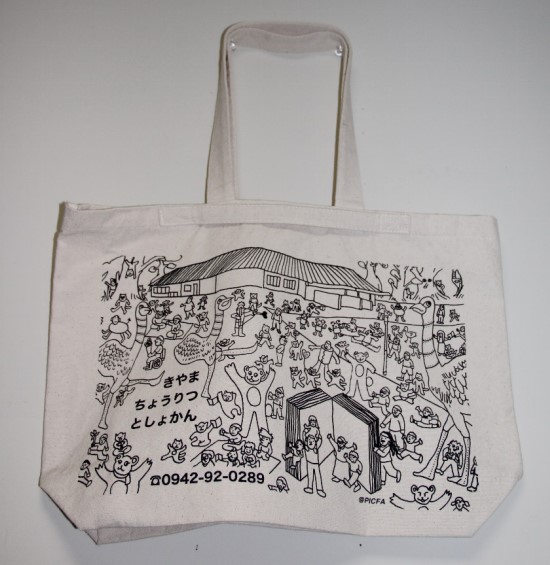 A book bag designed for the Kiyama Town Library. Every year, it is distributed free of charge to the first graders of Kiyama Elementary School and Wakamoto Elementary School. The book bags, which all the students up to the third grade currently have, are also popular sales items at events in places such as Tokyo.
A Space that Creates Interaction
There are five work rooms for creative activities (P, I, C, F and A) with color-coded doors marked with each letter, making it easy for members to recognize.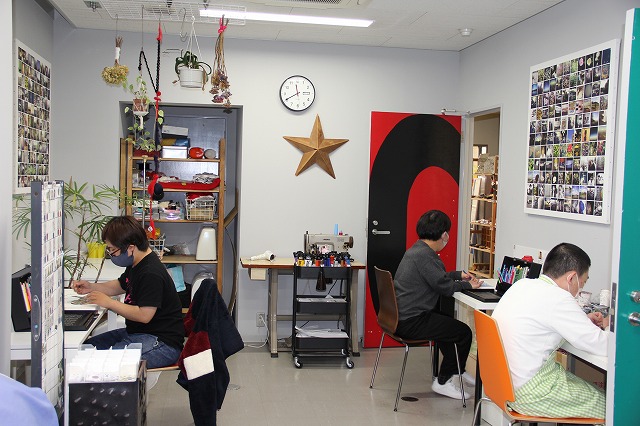 Inside Room C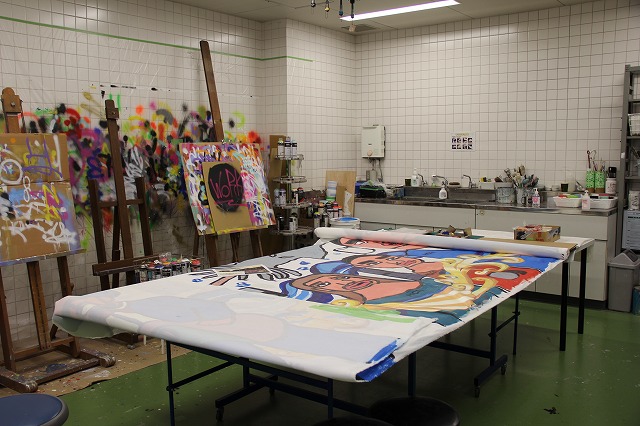 A large work room that used to be an operating room in the hospital. At first glance, you would never think this creative space was an operating room.
Not only visitors to the hospital come, but PICFA is also open to the town. It's not just a place for the members to work, but it also acts as a place for the elderly to chat and a playground for children who come to see the picture books. It is often used as a playground. It is used as a place for members to practice communication with the various people they meet and interact with routinely.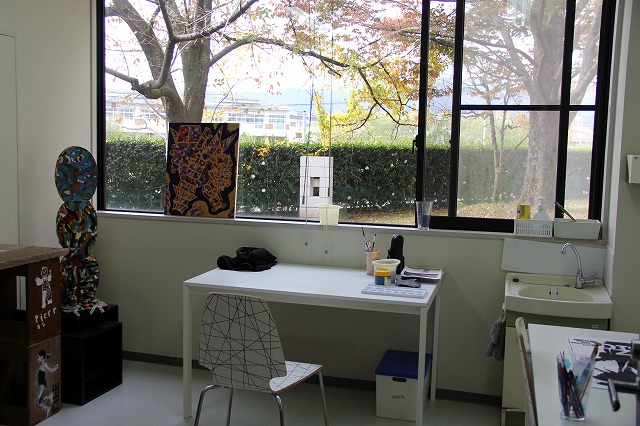 From the window of the work room, you can see the garden where the children play and people freely come and go.
What is PICFA's Aim
One of the purposes of PICFA is for members to earn an income from their creative activities, so that they and their families can be financially secure. The other is for PICFA to be a community-based asset. Contrary to the image of welfare as a concern, the aim is for PICFA to produce things of value, attract people and jobs, and bring diverse assets to the region.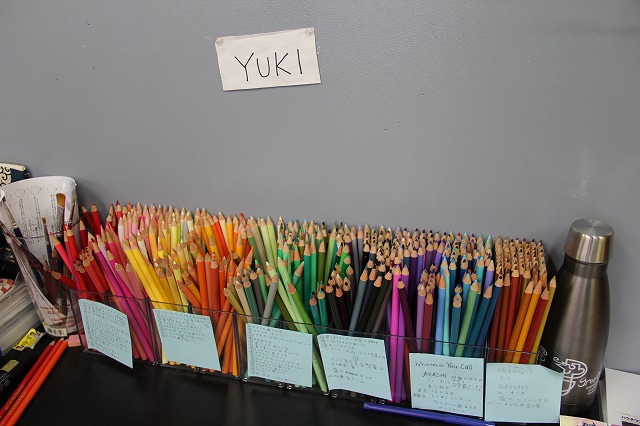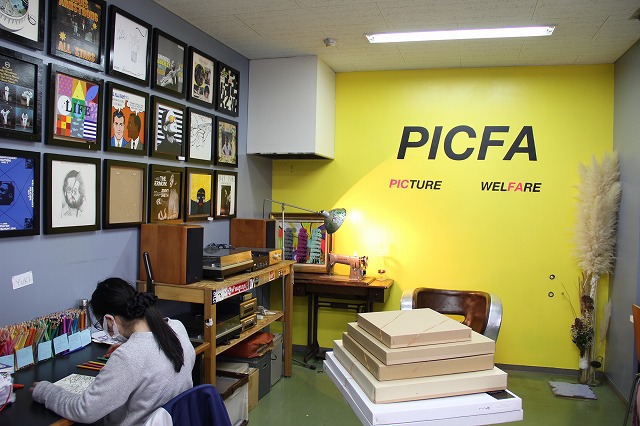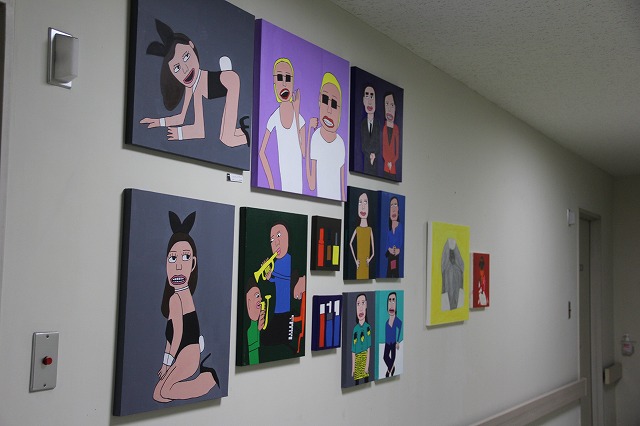 The spark between people does not seem to be enough for conventional welfare. Whether or not there is something that can be uplifted when interacting with a person, this spark is the relationship between such people and that relationship is human.
Welfare is when we like what we like about each other, and when we struggle with certain things that someone else can make up for what we are not good at. Through these creative activities, the aim is to be a facility where members and society at large can coexist with each other as human beings.
PICFA
〒841-0204399-1 Miyaura, Kiyama-cho, Miyaki-gun, Saga (Medical Corporation Seimeikai Kiyama Kage Clinic)
TEL: 0942-92-2650
E-mail: picfa@kagehospital.or.jp
Business hours: 9:00 am – 6:00 pm
Regular holidays: Saturdays, Sundays, and holidays
Parking lot: Yes
Facebook:https://www.facebook.com/picfa.kagehospital
instagram:picfapicfa
Like if you like this article