The assortment of Karatsu seafood is the best in Saga Prefecture! Lots of fresh Karatsu fish!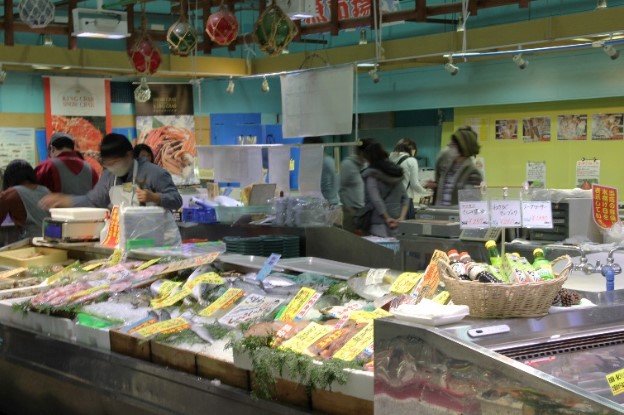 Karatsu has prospered as a fishery since ancient times being a castle town with a rich sea. In Karatsu, Marine Center Osakana Mura has a lot of delicious fish and local specialties. Once inside, you can experience the atmosphere of a fish market with freshly picked seafood like fresh fish, octopus, and oysters lined up in rows.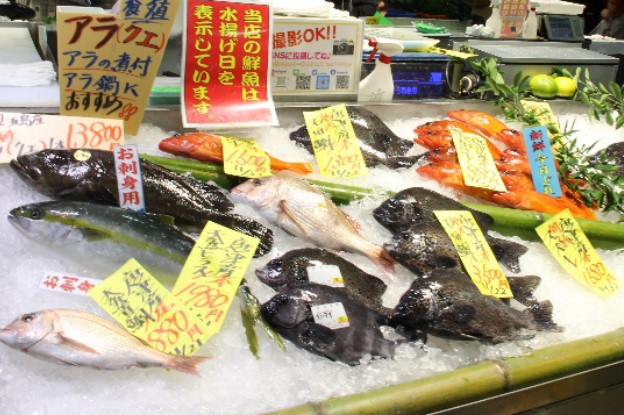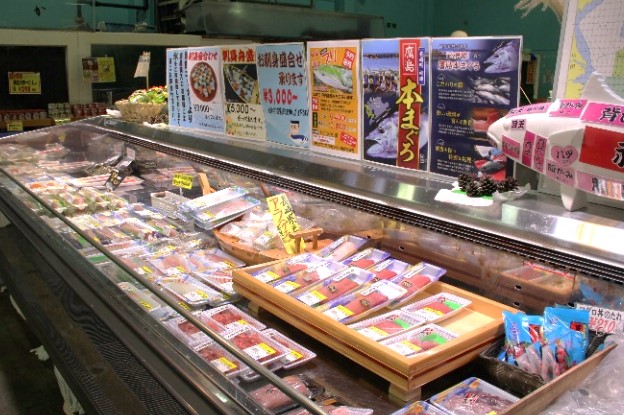 As for fresh fish, the connoisseurs who have seen fish for many years bid and buy only the fish they consider to be delicious. It is a place where you can enjoy just looking at the many rare fish that you can hardly buy anywhere else. Even those who are not good at slicing up fish can try it out with confidence on the spot starting from 100 yen.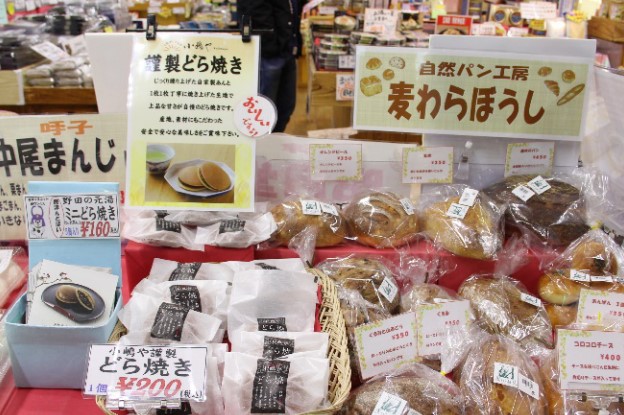 The same applies to processed and special products, since we only sell products that buyers actually find delicious. In addition to Japanese sweets and famous Saga sweets made by local Japanese sweets shops, recently we are also ordering bread and sweets famous in Karatsu.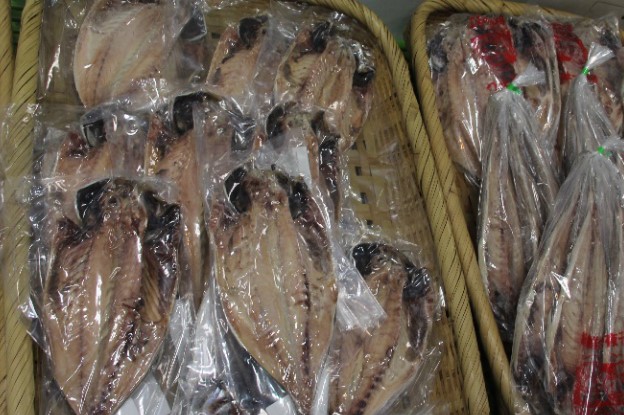 Dried fish is also a popular souvenir from Marine Center Osakana Mura. Specifically for the products at Marine Center Osakanamura, the selected fish are transported to our own processing plant, where the gills and internal organs are processed by hand. After the pre-treatment the fish is usually soaked in salt water but Osakana Mura uses Mongolian salt, which is sweet and rich in calcium, instead. They also use soft hot spring water to maximize the taste of the fish. After that, it is dried and then flash frozen so the plump body retains its fresh taste producing a better result.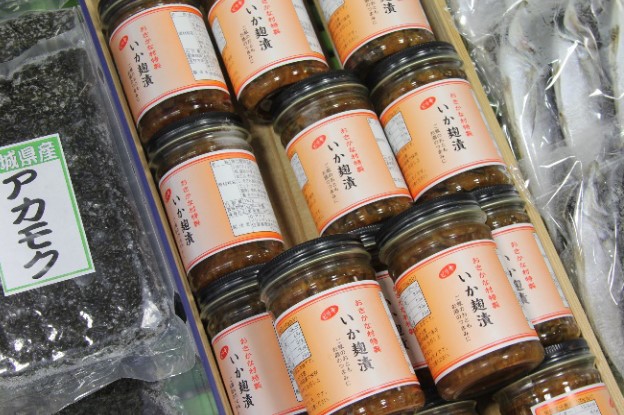 Ika no Kojizuke is a popular product which sells 10,000 bottles a year. It is served as a small side dish at the Local Fish Shop Tairyotei on the 2nd floor, but so many people wanted to eat it at home it started being sold in bottles.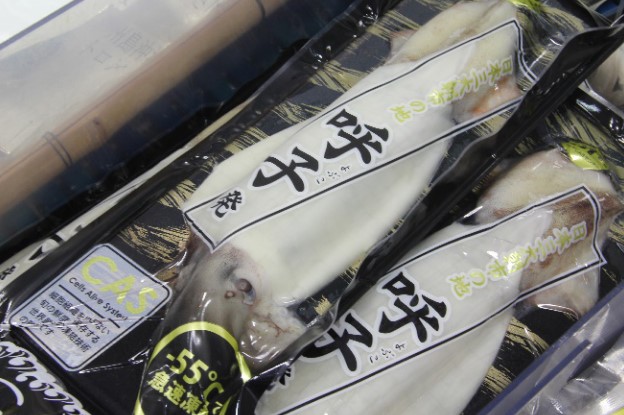 For those who want to eat fresh squid sashimi at home, we recommend the Yobuko Frozen Squid. When thawed under running water, you can taste the highly transparent squid sashimi like it was just freshly caught.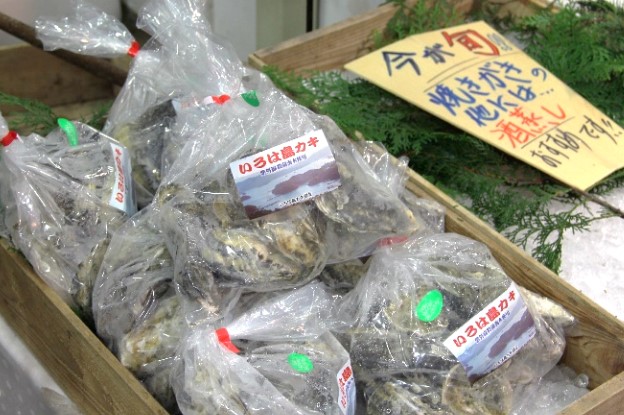 Large oysters from Iroha Island also appear during this period. It is a popular item that sells out as soon as it's lined up. They are on sale from November to March.
We also accept nationwide shipping of fresh fish, processed products and special products sold in the store. It is a great gift idea since you can easily ship fresh fish and dried fish that you are proud of recommending.
The Local Fish Shop Tairyotei is attractive for its fresh local fish served in Karatsu pottery!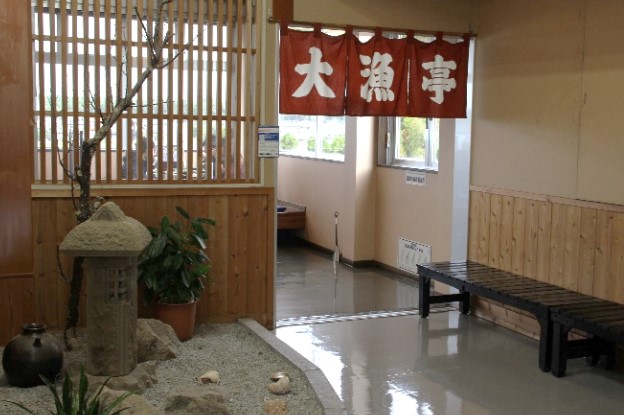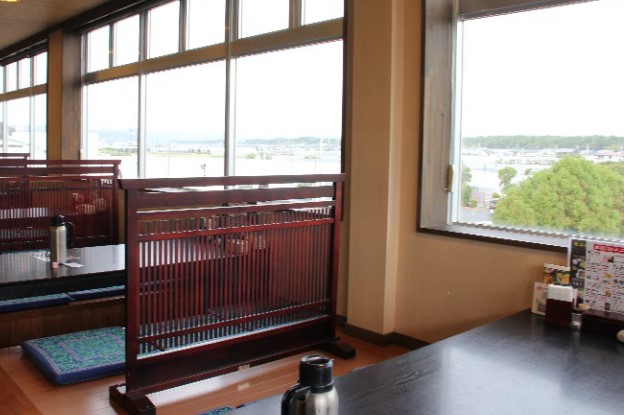 At the Local Fish Shop Tairyotei on the 2nd floor of Osakana Mura, you can enjoy seasonal seafood dishes. There are also horigotatsu (tables with recessed leg room) and private rooms, so you can enjoy a relaxing time tasting delicious fish. On Saturdays, Sundays, and holidays, the restaurant is crowded with many people from outside the prefecture in search of fresh fish.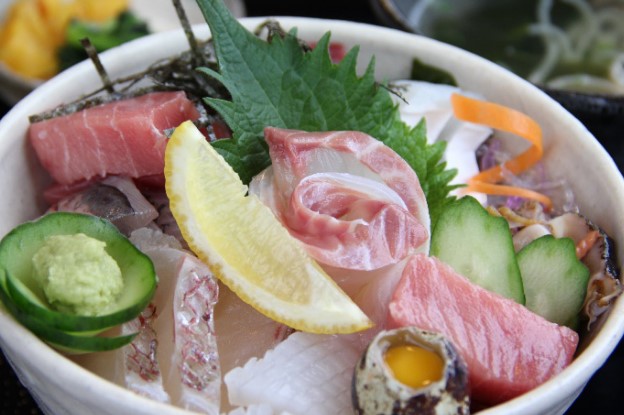 Jizakana-don (local fish bowl) using only locally caught fish unique to the area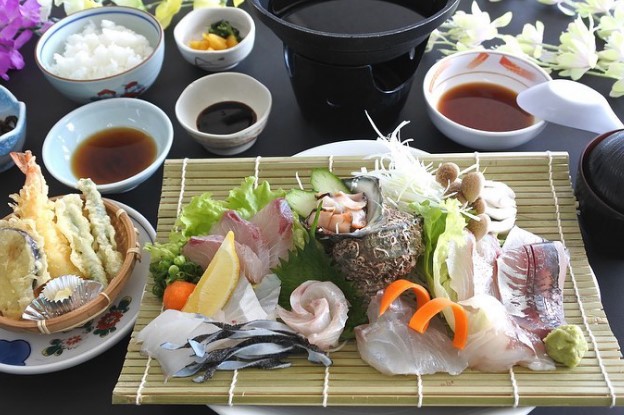 Recommended during cold weather is the Jizakana Shabu-nabe Teishoku (local fish shabu-shabu set meal)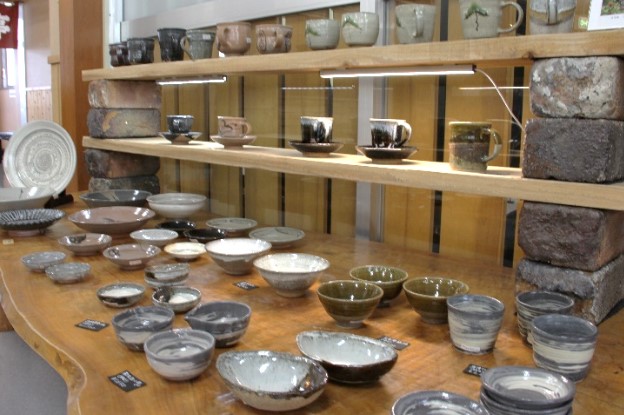 Karatsu pottery ware is also sold in the store
Marine Center Osakana Mura is founded on the idea of wanting more people to know the original taste of fish. Various seafood is lined up, and every Sunday there are many events such as a tuna cutting show. This is a place you should definitely visit when you go to Saga, as you can get delicious fish that has been carefully selected by professionals.
Recommended fish purchased on the day and event information are posted on Twitter from time to time.
■TwitterURL https://twitter.com/marinosakana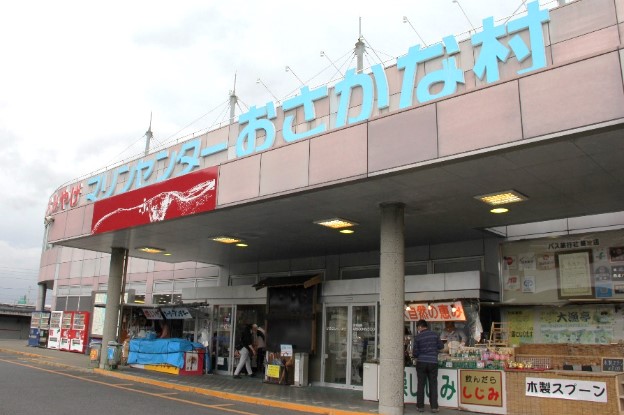 Marine Center Osakana Mura
Address: 1922 Hamasaki, Hamatama Town, Karatsu City, Saga Prefecture
TEL: 0955-56-2200
Business hours: 8:00 am – 5:00 pm (Daikoku-tei is open from 11:00 am – 3:00 pm. Closed on New Year's Day. Please call to check. 2nd floor restaurant Tairyotei is open on Weekdays 11:00 am – 3:00 pm / Saturdays, Sundays, and holidays 11:00 am – 3:30 pm. Times may change.)
Holidays: January 1st
Parking capacity: up to 300 cars (free of charge)
Access: By Car – 5 minutes by car from Hamasaki Station on the JR Chikuhi Line.
By JR – 15 minute walk from Hamasaki Station on the JR Chikuhi Line.
Official website:  http://osakana-mura.com/
Like if you like this article