Enjoy the DARUMA sunset and the signature of winter in Sukumo City!
Hello.
I am Nakagaki, and I am working in the secretariat of Okinoshima Senoshima Village Activity Center, a regional organization comprising the people of Okinoshima Island, Sukumo City, Kochi Prefecture. I was also in charge of the remote island promotion of the Sukumo City Regional Development Cooperation Corps.
This is the fourth time to be featured on the Travel Association for All (Minna no Kankou Kyokai). The articles from up to now are all below. If you have not read it, please read it here!
1st:【島旅】高知県宿毛市の沖の島へ行こう
2nd:【四国百名山】高知県宿毛市沖の島の妹背山を登ろう【しま山100選】
3rd:【宿毛市沖の島】わざわざ高知の離島でキャンプをしよう!
4th:高知県の離島でサイクリング♪宿毛市沖の島へ!
What is DARUMA SUNSET
This is the fourth time "Daruma Sunset" is said to be a winter tradition in Sukumo city.
It is a type of mirage that occurs on days when the temperature difference between the atmosphere and sea water during the cold winter months, and it is called "Daruma Sunset" because the sunset on the sea surface is translucent like fog.
The famous Daruma sunset was seen at Sukumo Bay located in the west of Sukumo city but of course you can also enjoy it from the Okinoshima Island in Sukumo city in the west.
This time I would like to introduce to you the Daruma sunset scene captured by the coast of the Hahajima-Furuyano area of ​​Okinoshima.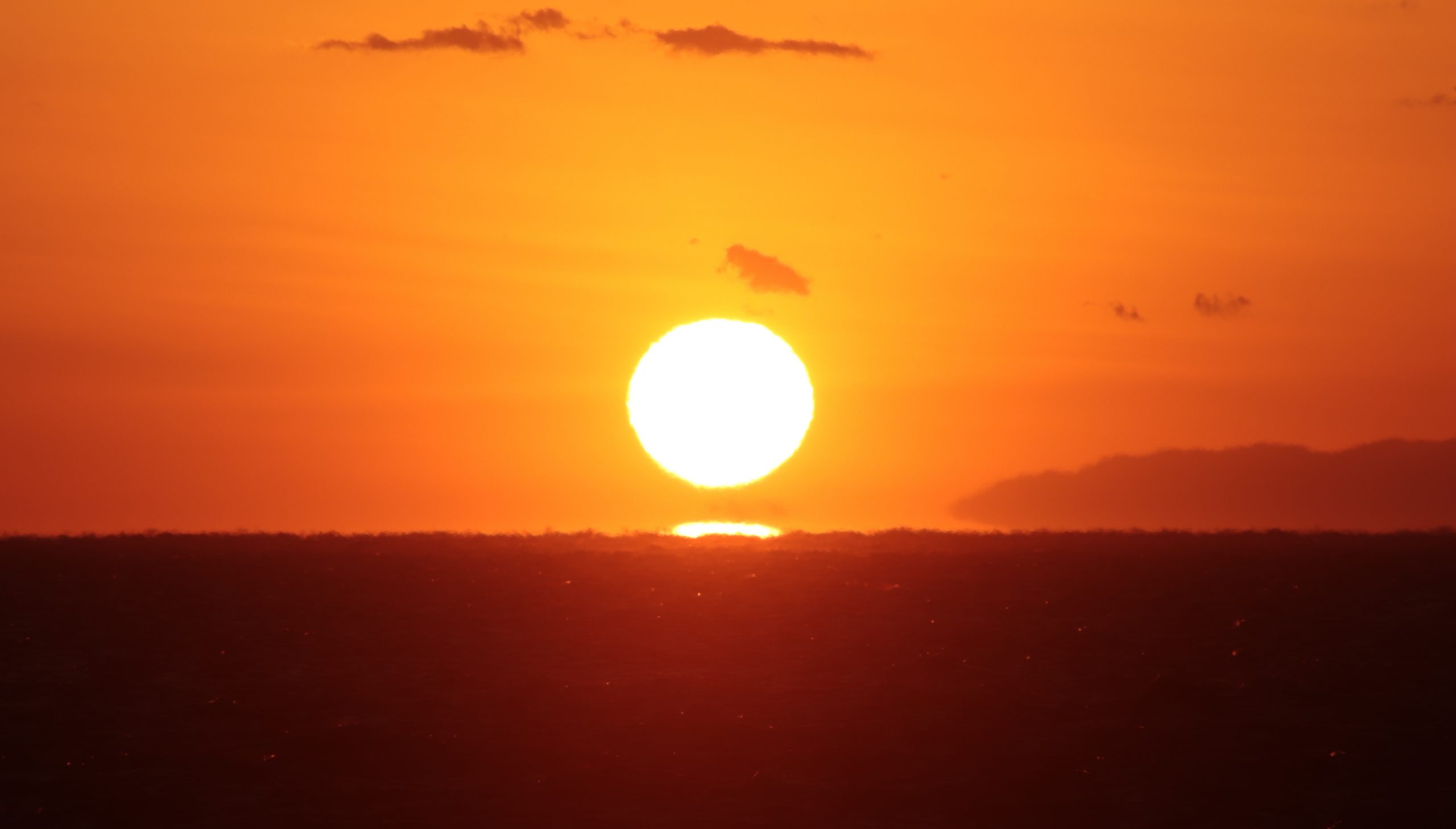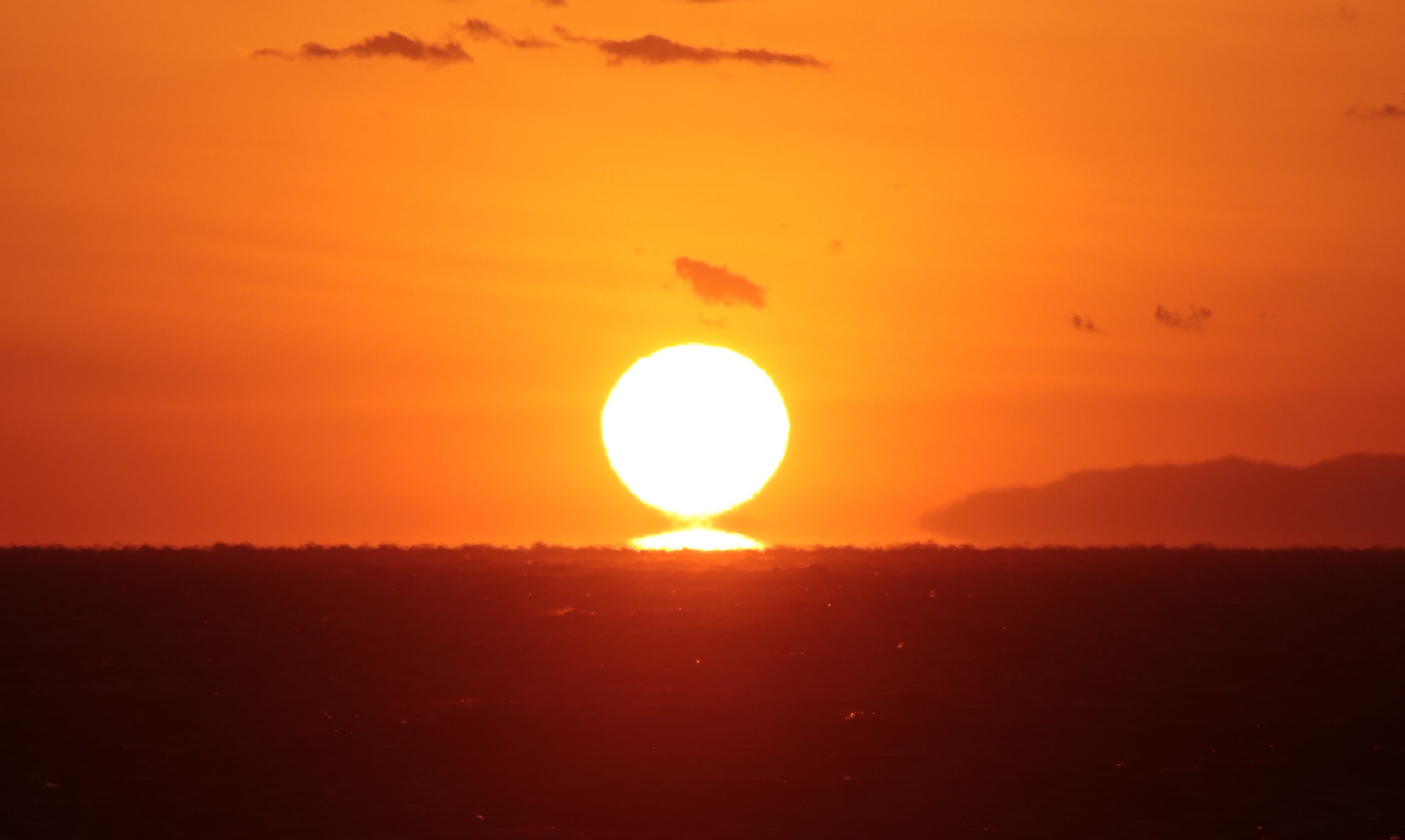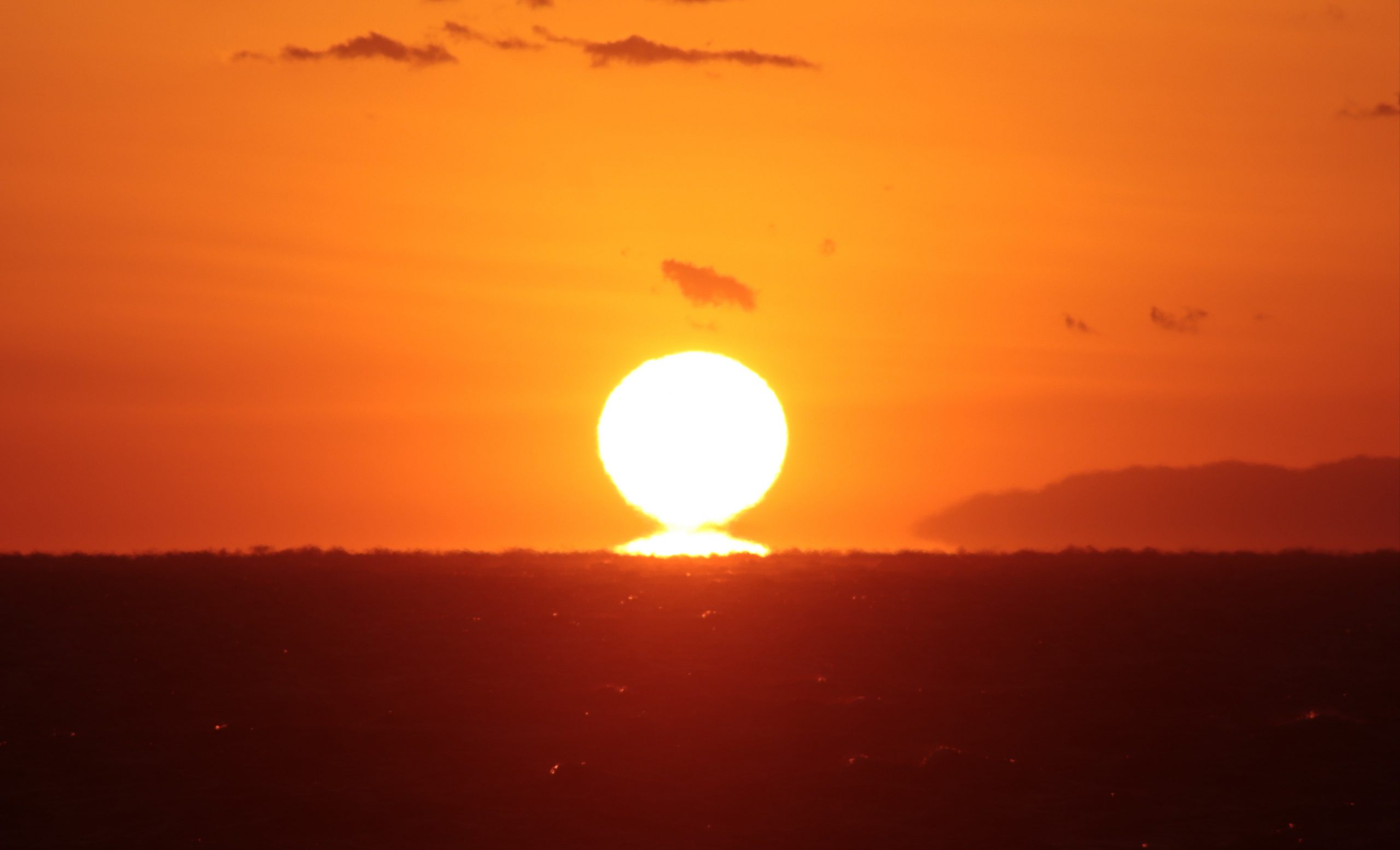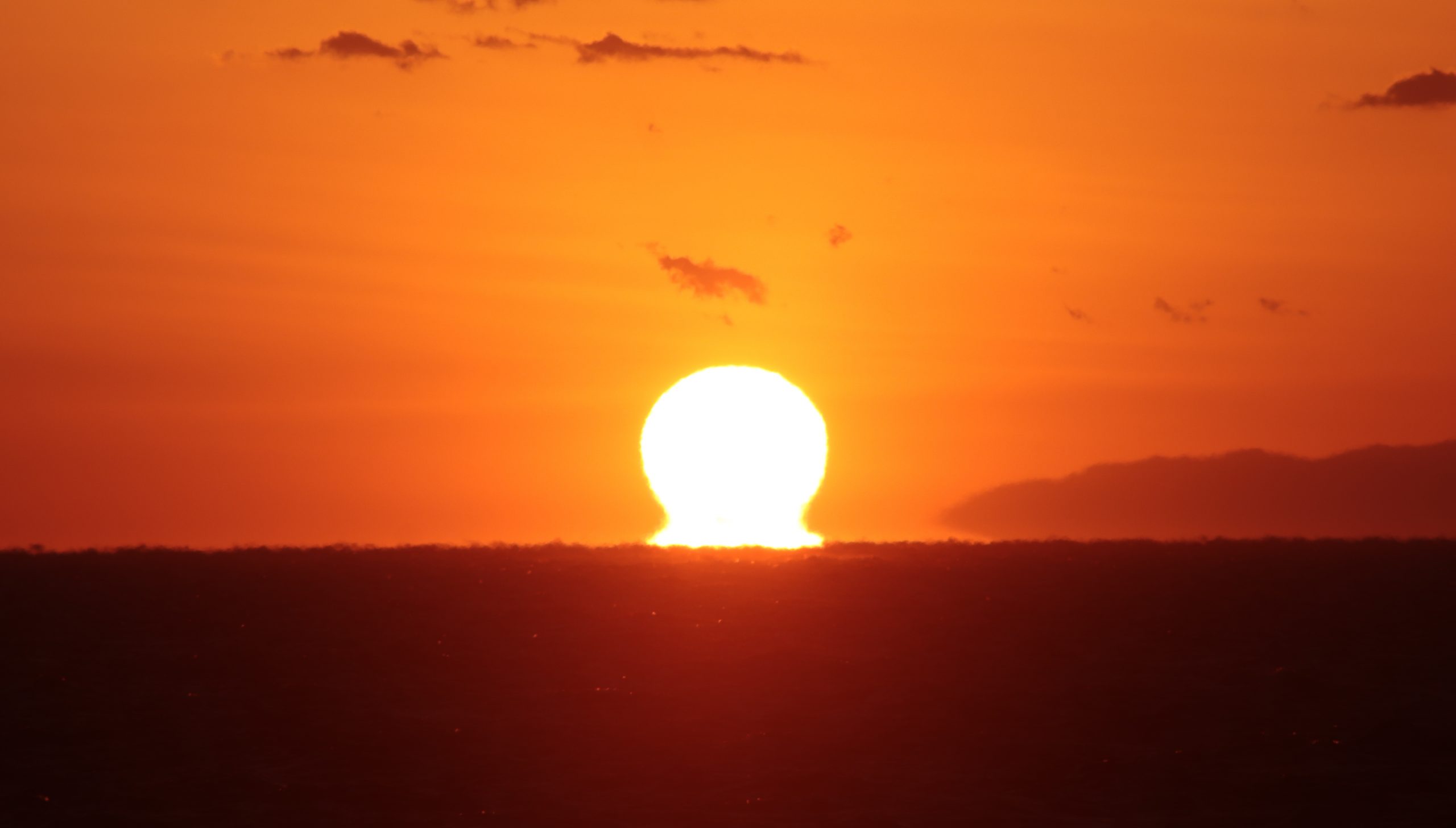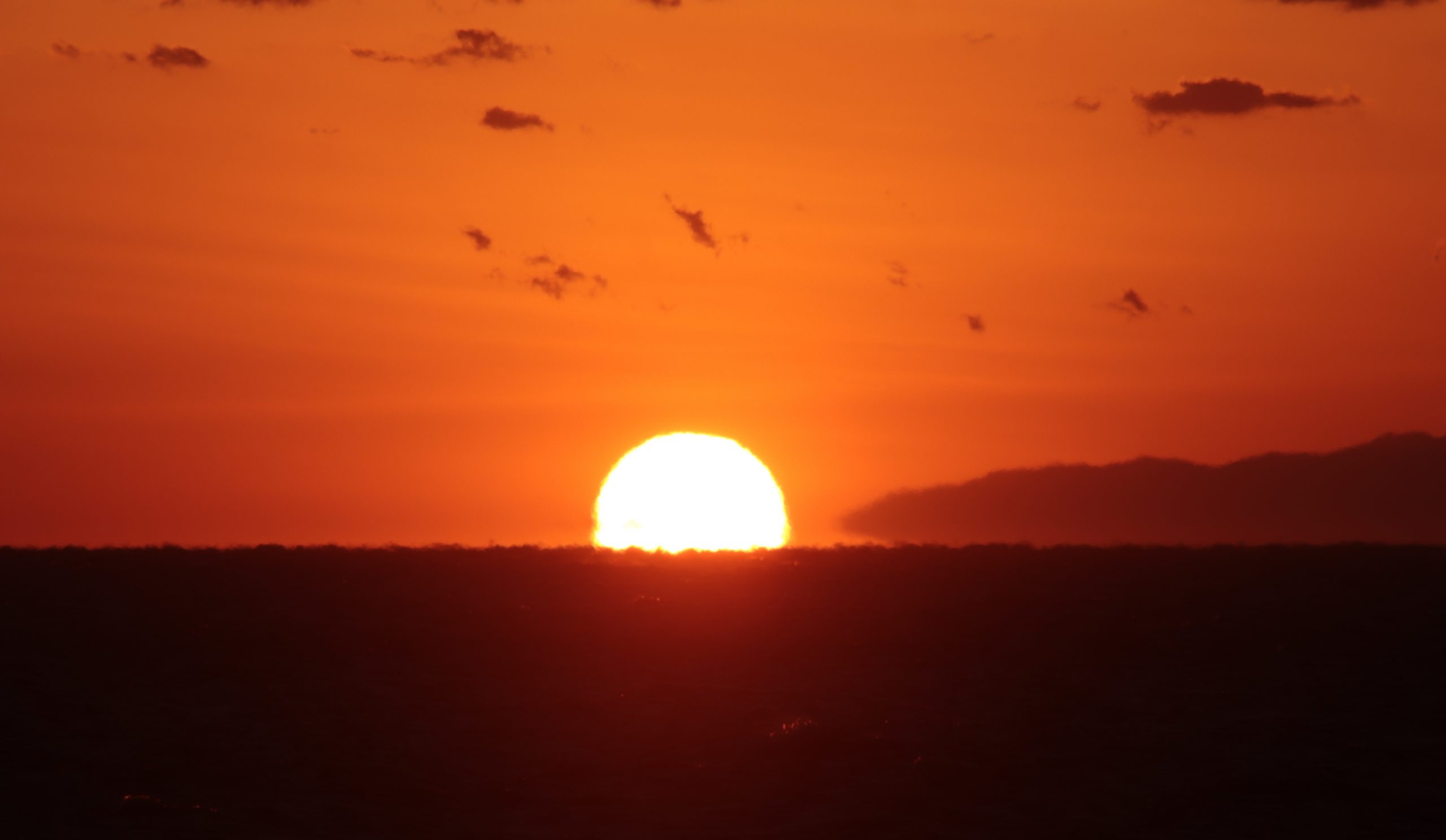 Sorry for the fact that it is difficult to express beauty through the images but it is so beautiful if you see it with your own eyes.
Why not try a Daruma sunset view on an offshore island?
Like if you like this article