A rare vending machine found in Noumijima
Referring to Etajima and Noumijima, have to mention "Kakishima Kaido" Etajima Road is about 30km long and has a cycling course totaling about 70km.
Blue lines are drawn along with white lines on the road so bicyclists do not get lost.
The number of cyclists visiting the island has decreased due to the influence of Corona. But since the summer, cyclists have slowly returned to the island due to 3 sports activities.
Etajima and Noumijima are great islands for cycling.
It takes 30 minutes by ferry from Hyoshima Ujina Port. This is an island blessed with a warm climate in Setouchi, 20 minutes from Kure city.
You can visit by sea or overland (via Ondoo Bridge / Hayase Bridge)
I found a rare vending machine in Takata, Nomi-cho, Etajima city. So I want to recommend it to everyone.
Bike x vending machine?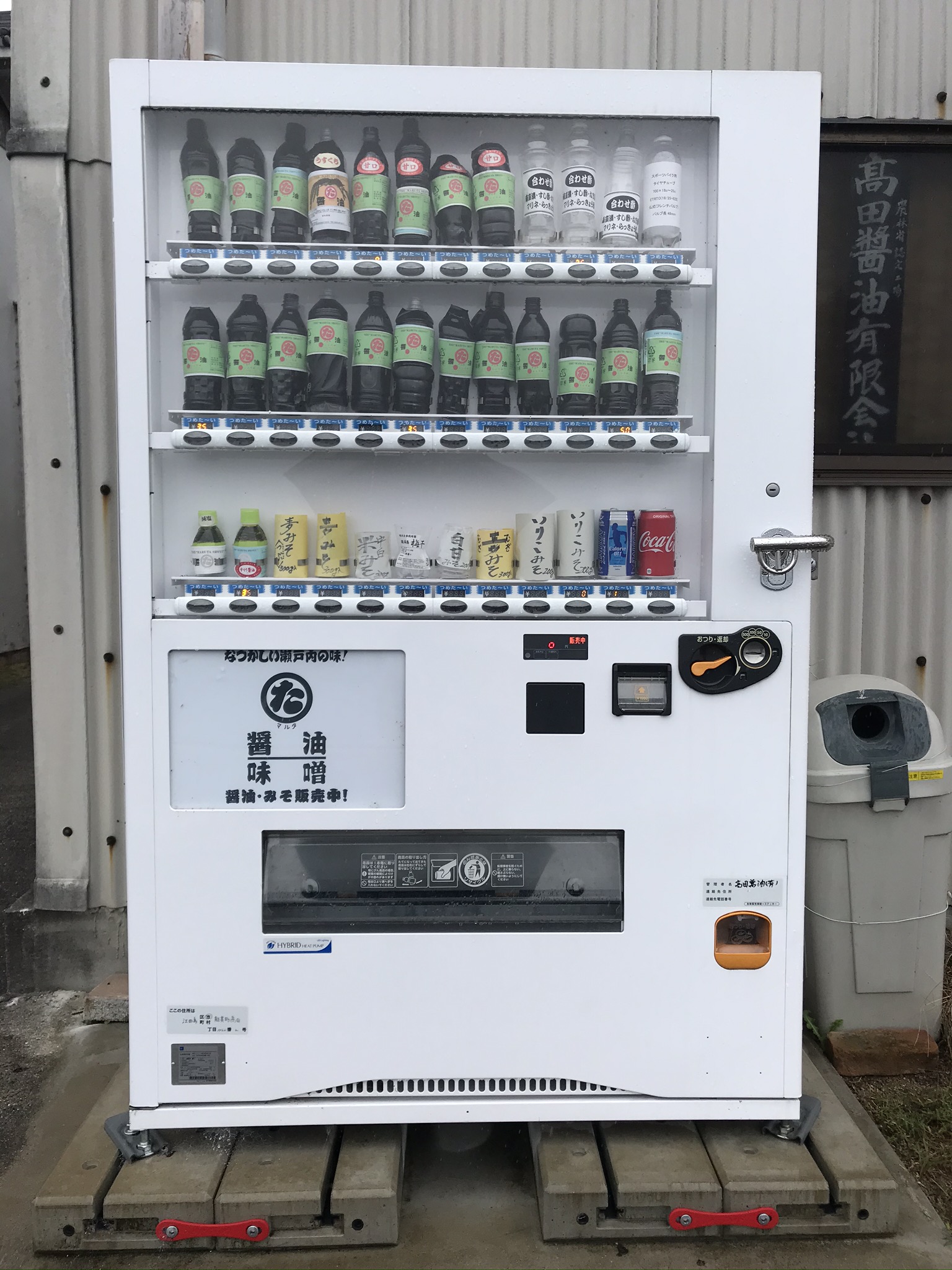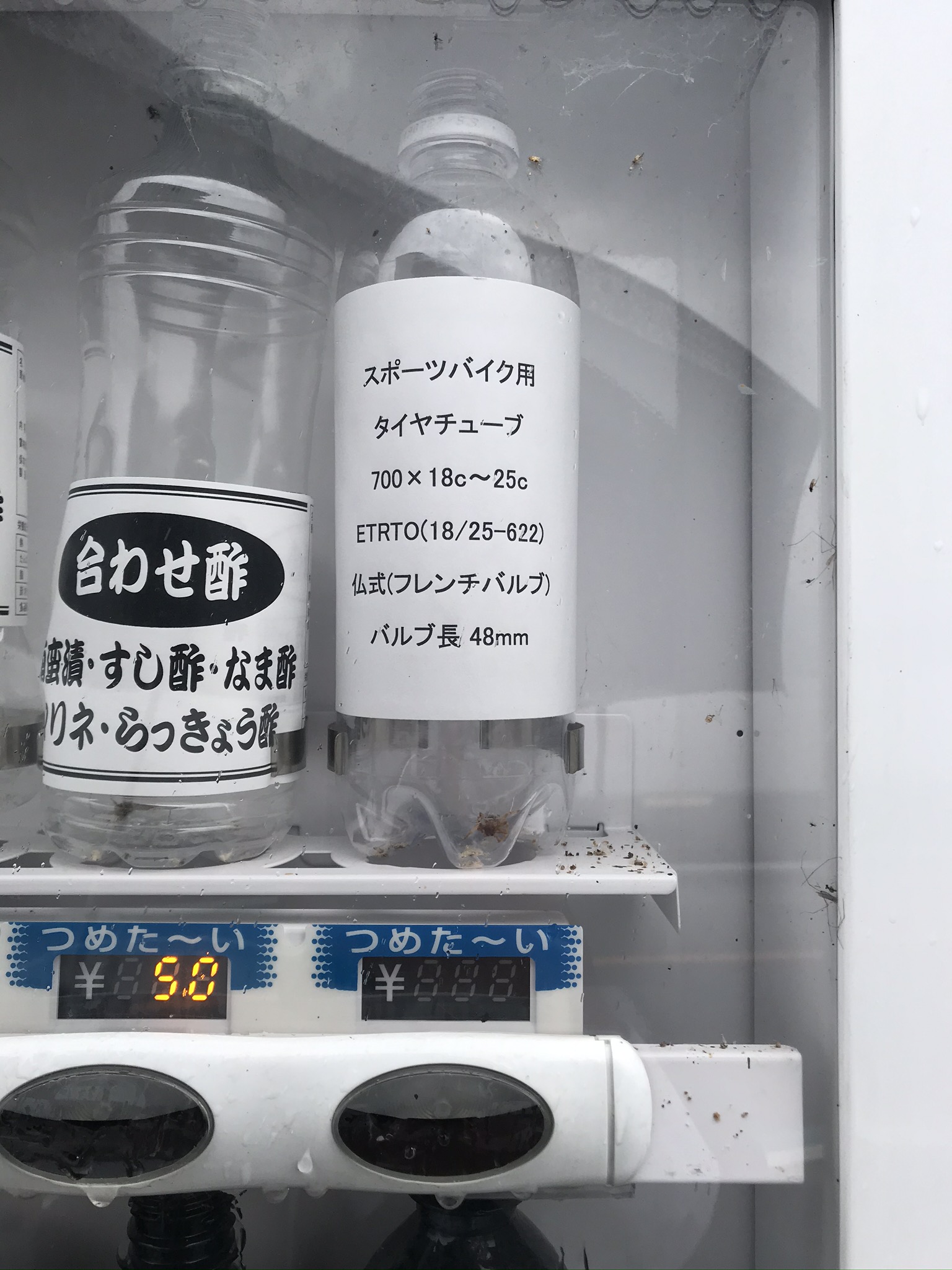 Often used for off-road and sport bikes.
You can buy a tire called "700 x 18C-25C ETRTO (18 / 25-622) French valve valve length 48mm" for 900 yen.
Tires may flatten when moving but it is difficult to shop at the store as there are very few bicycle shops in Etajima city.
Having a 24/24 vending machine like this is assured.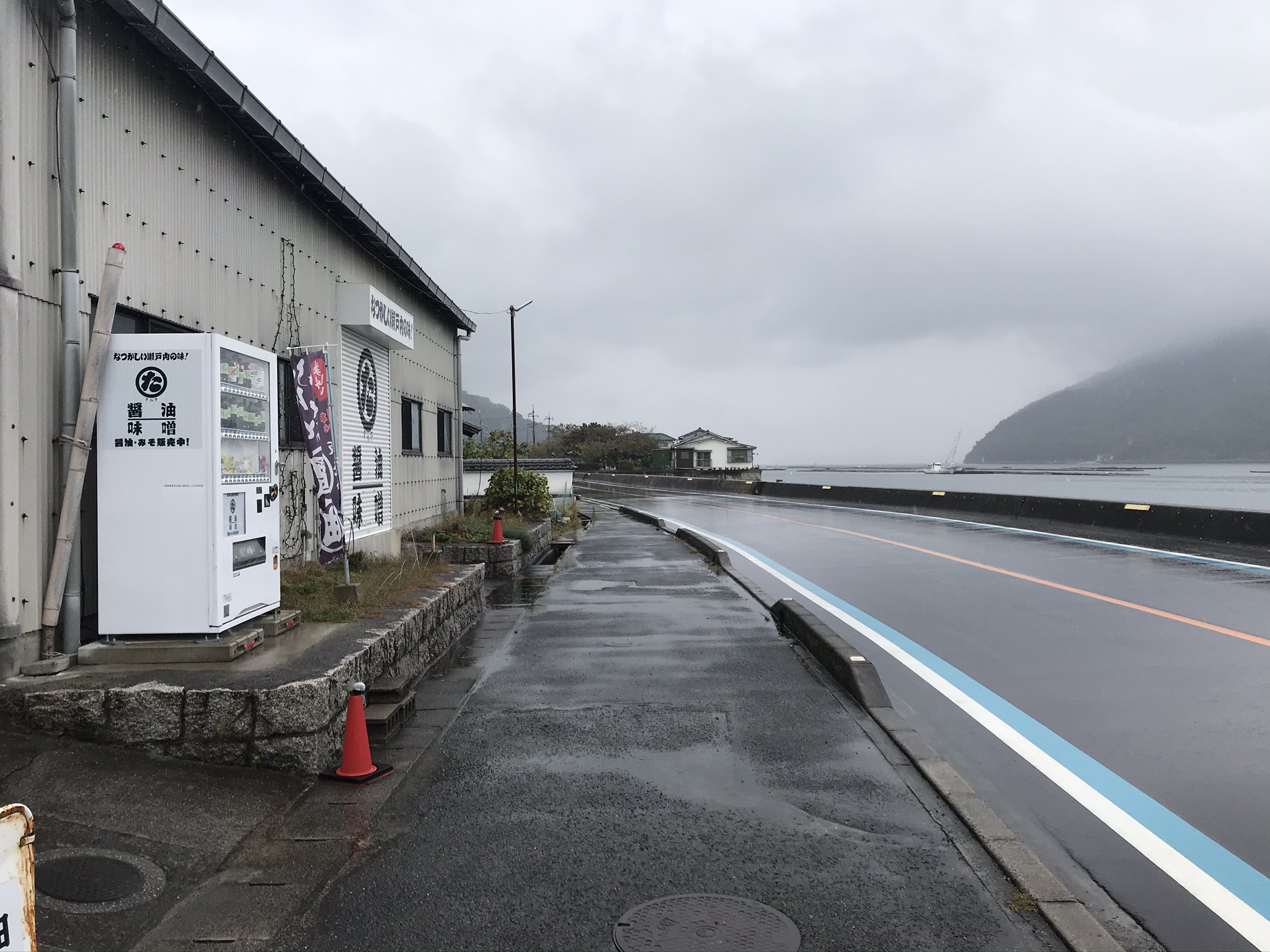 Vending machines are located about 100 meters north of Takada port in the direction of Takada port from Noumijima Nakamachi.
You can buy soy sauce, seasoned vinegar, white sweet miso, wheat miso, kake soy sauce and medium white rice miso for 350 yen.
Iriko miso costs 380 yen, which is easy to eat.
The price of drinks and Coke is unchanged at 110 yen.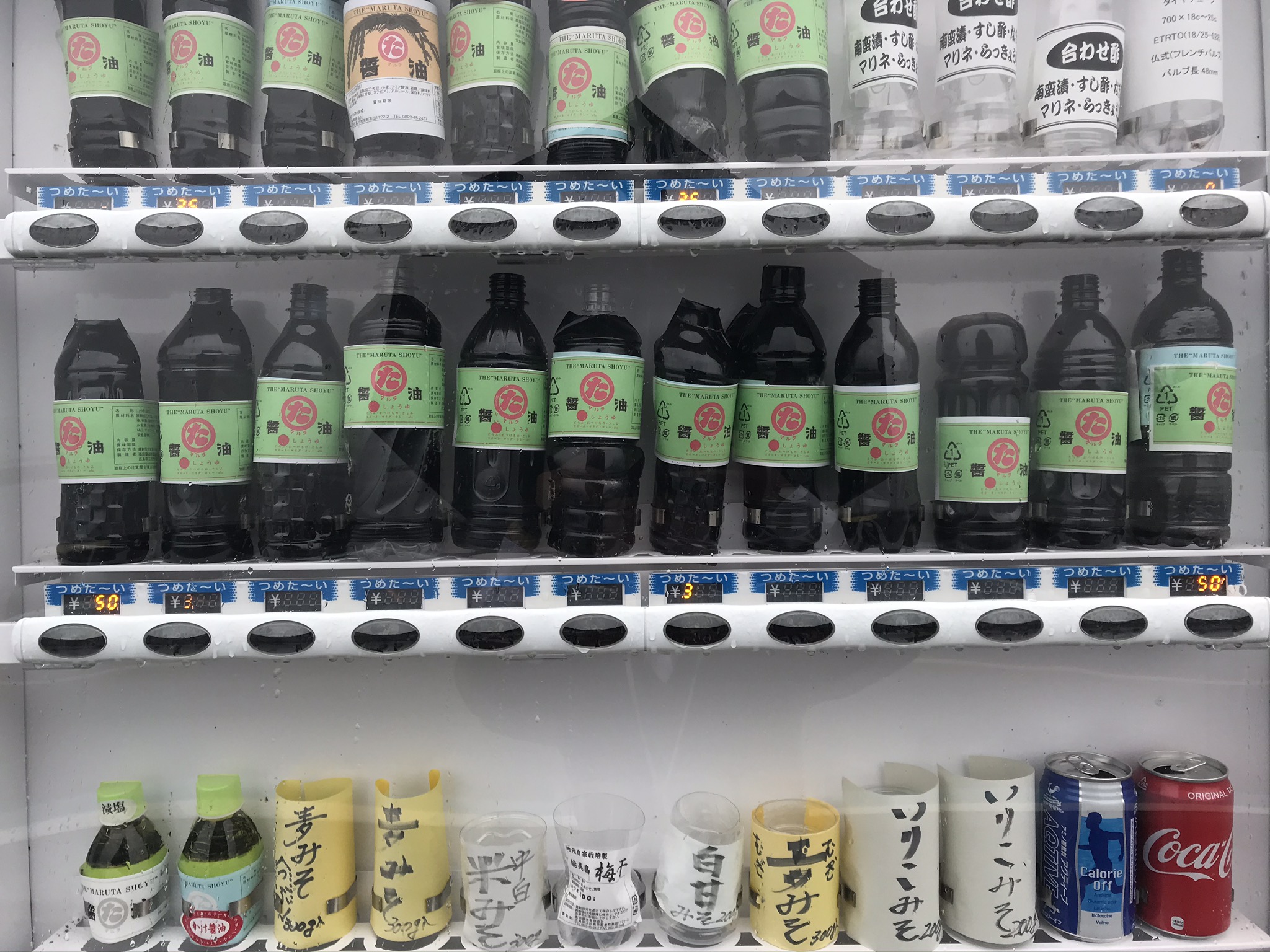 At first he wanted to sell soy sauce and miso 24 hours a day.
Then one day the vending machine caught the eye of a cyclist and asked "why don't you sell tires?"
Looks like there was an idea just now.
When I fold the tire and put it in the box, it is exactly the same size as a PET bottle.
The sale of seasonings at vending machines is currently being seen in many parts of the city of Hiroshima.
At Shimanami Kaido, people also try to sell tires and tubes at vending machines. Both vending machines on the island of Noumijima are on sale.
Come here when you visit Noumijima island.
It's a rare spot in Etajima city.
高田醤油
737-2303 Hiroshima-ken, Etajima-shi, Noumi-cho, Takata 1122-2
Like if you like this article