Book cover in Matsuura City, Nagasaki Prefecture is now available at bookstores in Fukuoka city!
Matsuura city, Nagasaki prefecture is selling the book "The Mecca of Fried Horse Mackerel"
Currently, there is a promotion to wrap and distribute the original book cover at the cash register for those who buy paperback covers at designated bookstores in Fukuoka city as part of PR activities for tourism and specialties.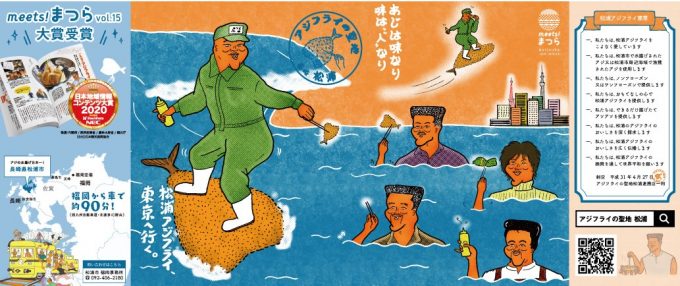 Matsuura city, which boasts the largest number of horse mackerel in Japan, is located around 90 minutes by car from Fukuoka.
The locally served deep-fried horse mackerel is being loved by food devotees from many places for its outstanding flavor.
Deep-fried horse mackerel is made from fresh, raw mackerel that can be eaten raw as sashimi, which is full of meat and crunchy.
There is no fishy smell but also delicious! This is truly the best horse mackerel in Japan.
To promote the city of Matsuura, the cover design of the "Mecca of Fried Horse Mackerel" was completed with an illustration of an auctioneer surfing on a piece of fried horse mackerel.
Why don't you visit the city of Matsuura with a paperback book in hand?
You can enjoy the best fried horse mackerel from the early morning in Matsuura city!
Fried horse mackerel official website https://matsuura-guide.com/ajifry/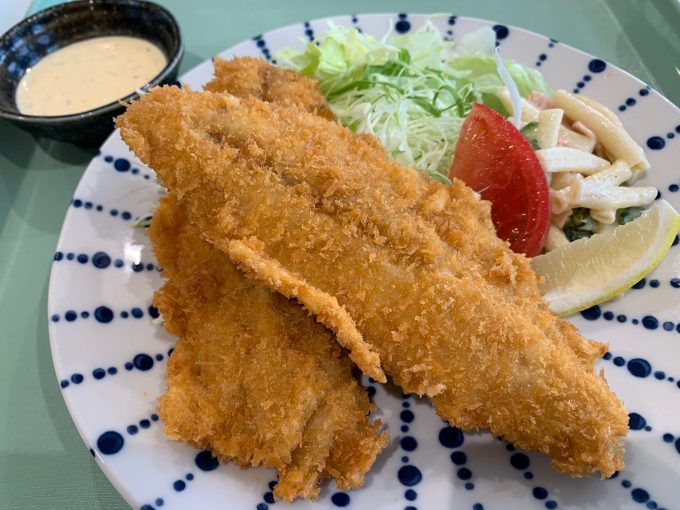 Like if you like this article