The Hot Spring's Water Quality is Like a Lotion. It is Very Smooth! Roadside Station with Hot Springs "Hotaru Kaido Nishinoichi"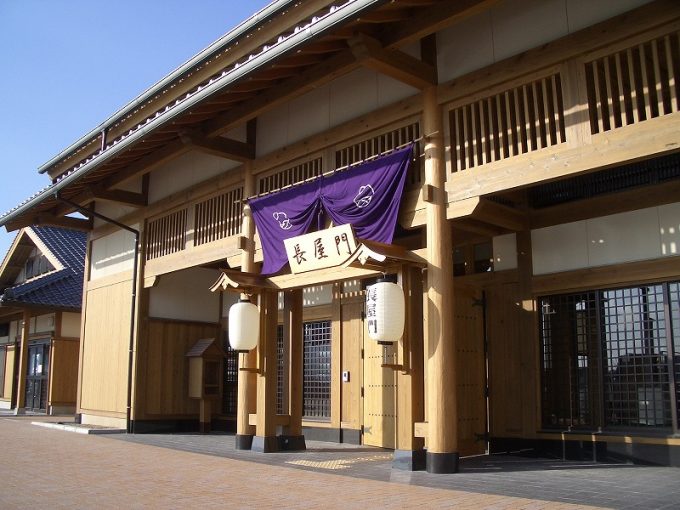 Roadside station "Hotaru Kaido Nishinoichi" in Toyota Town, Shimonoseki City, Yamaguchi Prefecture is surrounded by the mountains of the Chuugoku Mountains. It is a place rich in nature where many "fireflies" come out, and 800,000 people visit this roadside station in its peaceful place every year. Many people seek "Hotaru Kaido Nishinoichi" and visit from afar because they can spend a fulfilling day here, such as food, leisure, and hot springs. This time, we will introduce a wide range of reasons to why this "Hotaru Kaido Nishinoichi" is popular, from items recommended for this winter to popular tourist spots near the roadside station.
Alkaline hot springs are natural lotion!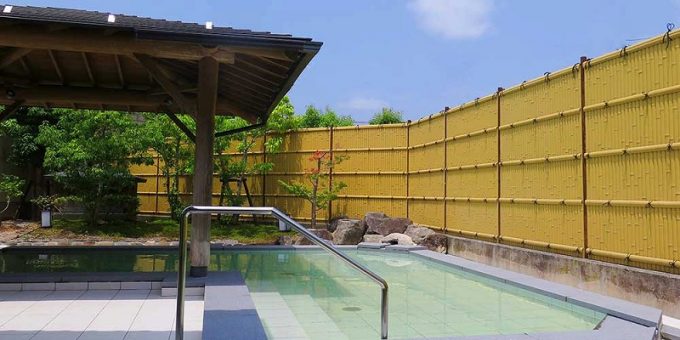 A hot spring in Toyota Town that has long been popular as a beautiful hot spring and a famous hot spring. Nishinoichi Onsen "Hotaru no Yu" in the roadside station was renewed last year, and you can enjoy it in the open air with indoor baths and saunas for a wider range of ages. Alkaline hot water with a pH of 9 is slimy when you enter it, which makes the heat last longer in your skin. After enjoying leisurely time near the roadside station, many people go back to the hot springs and it is bustling with people every day.
Special items will appear at the roadside station in February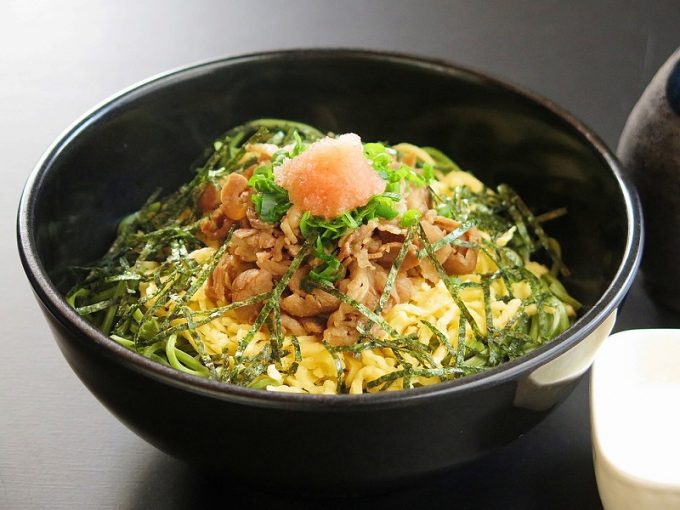 "Warm Noodle Festival" is held at Restaurant Mansaku. "Meat-filled Tororo Tea Soba," which is an easy-to-eat bowl of Kawara Soba that is popular at roadside stations, has been added as a new menu. With plenty of meat and Tororo (sticky food made from grating a yam), this is a recommended cup to take in stamina at the roadside station.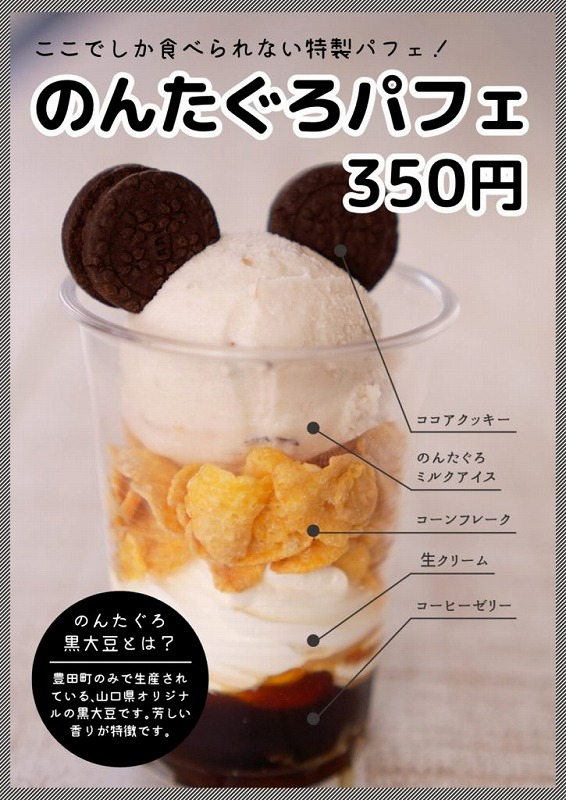 At the coffee shop "Seseragi," a parfait using "Nontaguro black soybeans" harvested in Toyota Town will be available for a limited time. It is said that "Nontaguro Kuromame," which is the only production area in Toyota Town in Japan, is far more fragrant than other varieties. The goodness of processed products such as Kinako is emphasized, and the aroma of milk ice cream with condensed Kinako is exceptional. The richness of milk, the aroma of soybeans, and the delicious parfait will make you want to eat them again and again.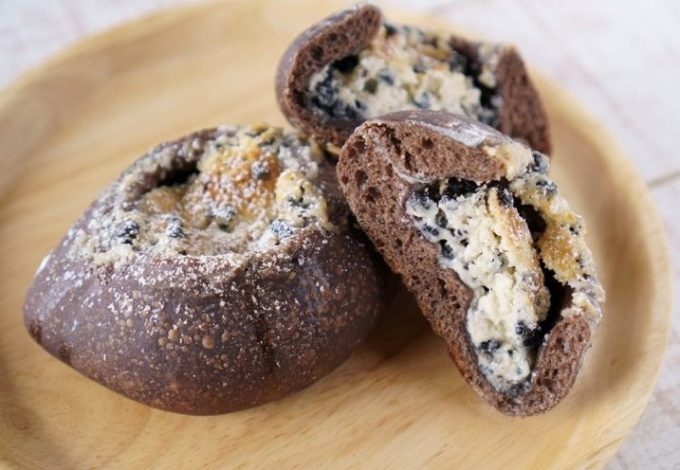 At the bread studio "Gesshoudou," which is popular with both adults and children, a new bread "White France Chocolate" has appeared. White chocolate and chocolate cookies are mixed to create a rich taste. "White France Chocolate" that we want adults to eat, goes well with coffee. There is also a vast agricultural park "Minori no Oka" of about 20 hectares nearby, so it is recommended to spread out the sheets and eat there leisurely.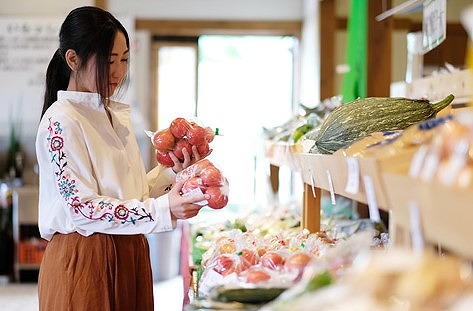 At the product sales corner, we have a wide selection of special products centered around Toyota Town, roadside station's original products, and souvenirs. At the Furusato Vegetable Market, fresh vegetables grown by local farmers are lined up and sold at a good price.
Find a leisure spot that suits you at the roadside station!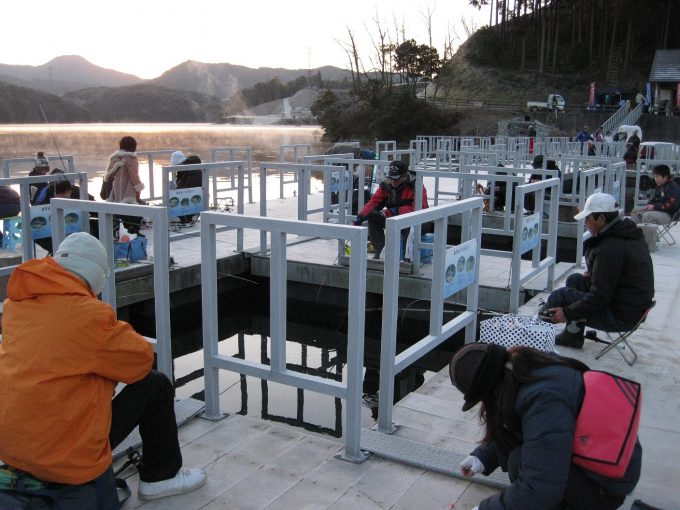 The reason why many people come to the roadside station "Hotaru Kaido Nishinoichi" even from afar is that there are abundant spots in the vicinity that can be enjoyed by all generations, such as sightseeing, leisure, and experiences.
In winter, many families come to smelt fishing. Wakasagi fishing is possible at Toyota Lakeside Park "Toyota Kohan Kouen," which is 15 minutes from the roadside station. Since you can easily fish from rental boats and piers, it is popular as a leisure activity that children can enjoy.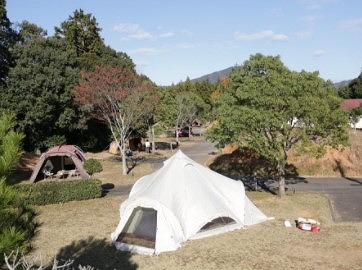 You can also enjoy camping all year round in this park. There are also auto sites, free sites, cabins, and tents, which can be used according to the circumstances. One-day barbecue is also possible, so why not buy freshly picked vegetables at the "Furusato Vegetable Market" at the roadside station and visit them!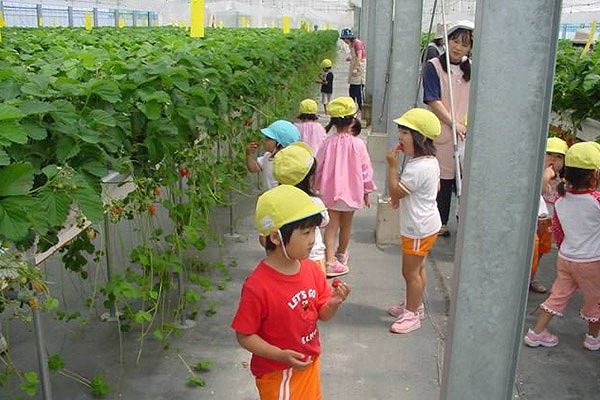 In addition, there are many places in Toyota Town where you can experience fresh fruits such as "strawberry picking" and "pear picking". "Strawberry picking" will be held at Uchida Farm from Sunday, February 28th. For all-you-can eat "Sachinoka," "Beni Hoppe," and "Kaorino" for 1 hour, adults are 1300 Yen, elementary school students 700 Yen, 3 years old to under elementary school students 300 Yen, and free for children under 3 years old. Many people come to the park every year to enjoy "strawberry picking" at a great price. Details are also available at the roadside station, so please stop by.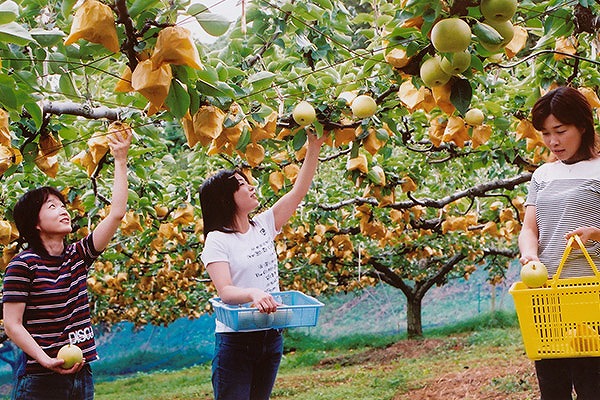 Also, there is the most popular "pear hunting" in Toyota Town. The season is only for one month from August 25th to September 25th, and at this time of year, you can experience the fresh harvest of pears. This is also a popular event that is visited by many people from outside the prefecture, so it is recommended to make an early reservation.
Rest assured that there is a roadside station "Hotaru Kaido Nishinoichi" wherever you go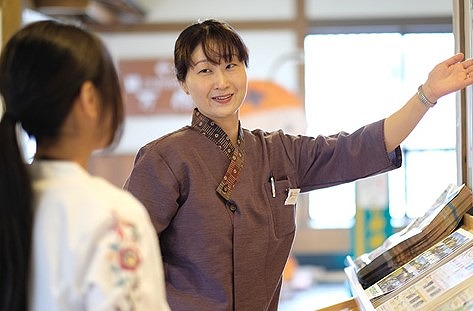 Toyota Town, Shimonoseki City, Yamaguchi Prefecture, is a place where you can enjoy your day in various ways. Centered at the roadside station "Hotaru Kaido Nishinoichi, we always convey the charm of Toyota Town. Fill your stomach with delicious meals from Shimonoseki such as tiled soba and blowfish, and after enjoying your leisure time, soak in the hot water for beautiful skin and refresh yourself with the clear air of Toyota Town, and you should be able to get rid of your daily fatigue.
Facility name
Toyota Town Road Station "Hotaru Kaido Nishino City"
Address
876-4 Oaza Nakamura, Toyota Town, Shimonoseki City, Yamaguchi Prefecture
TEL
083-767-0241
Business Hours

Summer Business Hours 8: 30-18: 00
Winter business hours 8: 30-17: 00

Regular holiday
4th Tuesday of the month (excluding holidays)
Parking lot
117 ordinary cars, 5 large cars, and 6 slots for people with disabilities
URL
https://www.toyota-hotaru.com/
Like if you like this article