The Newly Reborn Kyushu Saga International Airport
Nori fields in the Ariake Sea and carpets of golden wheat fields… this beautiful scenery is unique to Kyushu Saga International Airport that can be seen from above when taking off and landing.While looking at this scenery, there will be many people who feel nostalgic and healed.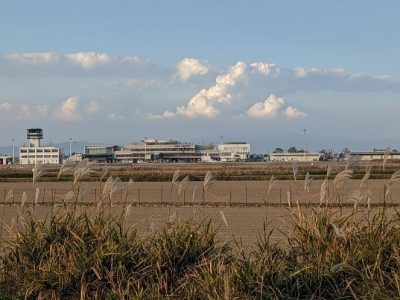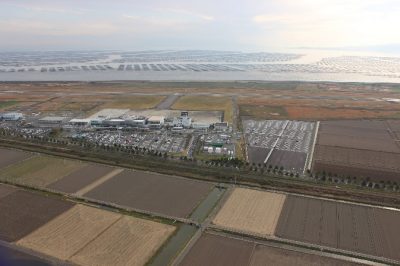 On July 28th, 1998, Saga Airport opened as an airport managed by Saga Prefecture, and celebrated its 23rd year this year. Since January 2016, it has been used by everyone under the nickname of Kyushu Saga International Airport. We are under large-scale renewal with the aim of having an attractive airport  not only for flights but also for those who visit the airport for pick-up and see-off to enjoy.
★Car Rental terminal★
In May 2019,the terminal for rental cars opened. By doubling the number of reception counters of car rental companies and placing a private parking lot in front, procedures and travel time have been shortened and has become more convenient to access.
Also,you can feel safe to rent a car to travel around during the corona and after-corona period!
Kyushu Saga International Airport is conducting a special 1,000 yen rental car campaign. For more details, please refer to the website.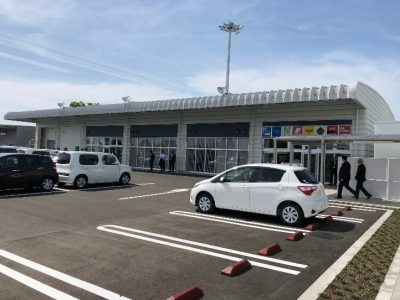 ★"Premium Lounge" Saganogara. "★
In November 2020, the expanded passenger's paid lounge was relocated to the second floor terminal, and renewly opened as the premium lounge "Saganogara". Featuring Saga's "gara (pattern)" such as the seaweed field spreading over the Ariake Sea, the wall imitating the creek of Saga, and the display of Arita porcelain bean dishes. You can experience the charm of Saga in  everyday life . With this space ,you can also enjoy and relax comfortably.
★Domestic boarding waiting area ★
In February 2021, the domestic security checkpoint and boarding waiting area were relocated to the expanded passenger terminal.
In order to prevent the spread of corona virus,the furnitures are arranged with spaces between each other. The comfortably designed chairs, sofas and tables are from Morotomi furniture that allows you to feel the warmth of the wood. The design of the carpet is the based on the image of the Ariake Sea seen from an airplane taking off from Kyushu Saga International Airport,the color changes depending on how the light hits it. Please take a look at  it when using the domestic boarding waiting room.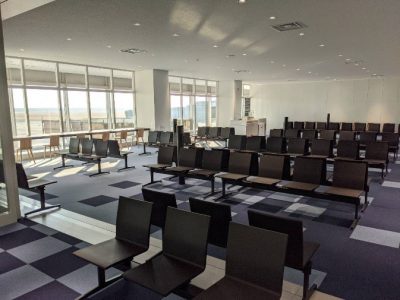 After expanding check-in counters, the company also plans to expand and renew its food and beverage and merchandise areas. In addition, we will establish a new tourist information area, event space, etc., to spread various information.
Please look forward to the new and improved Kyushu Saga International Airport, which will only continue to evolve!

・Kyushu Saga International Airport http://www.pref.saga.lg.jp/airport/

・FaceBook https://www.facebook.com/KyushuSagaInternationalAirport/

・Twitter twitter@saga_airport twitter@saga_airport
Like if you like this article