Nyan! Busy mayor of a warm virtual city!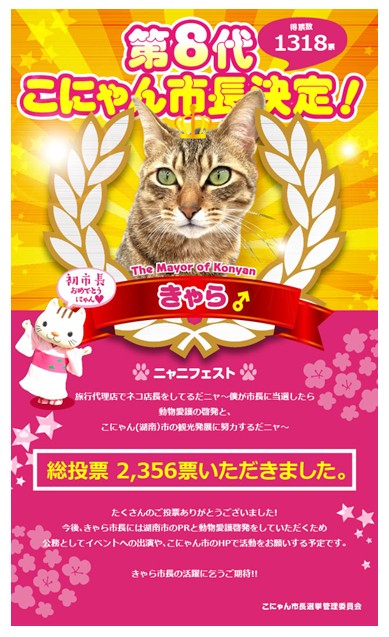 Kyara, the 8th Mayor of Konyan!
Politics in the world is hectic, and there are always topics that make people furrow their brows. In the midst of all this, a new mayor has been born who will bring smiles and comfort to all people. He is the "kitten mayor" of Konan City in Shiga Prefecture, who always wishes for the development and revitalization of the city. This is a project undertaken by Konan City to promote tourism. The city has set up a virtual city called "Konyan City," where cats actually kept in the city are engaged as "Konyan Mayors." The mayor of Konyan City is elected by the "Konyan Mayor Election" which is held every spring. The eighth Konyan mayor was just elected in March 2018.
The birth of Konan City came about through a chance encounter.
During a discussion among the board members of the tourism association about the promotion of tourism in Konan City, the topic was raised about the possibility of using the word "Konyan," which is a reference to Konan, to send out some information. Since Konan City has a prefectural animal protection and management center, and Konyan means cat, a fictional city called "Konyan City" was made to promote tourism and raise awareness of animal protection.
Since the mayoral election was held for domesticated cats living in the city, a city council election was also held to find foster homes for cats deposited at the Animal Protection and Control Center, and a mayoral election was also held for dogs. Later, Konyan City and Kowan City were merged to become the current Konyan City.
This year marks the eighth time since the first Koninyan mayoral election was held in 2011. The 8th mayor of Konyan City is "Kyara-kun (male, 1 year old)," who works as a cat manager at a travel agency. In his manifesto, he said, "If I'm elected mayor, I'll work hard to promote animal protection and develop tourism in Konan City," and won the election over two other candidates.
Every election is covered by newspapers, TV, magazines, etc., and the recognition of Konyan City = Konan City is gradually spreading. In the future, we will consider easing the conditions for candidacy and focus on raising awareness of animal protection in order to continue our efforts to create a Konan City where people and animals can live in peace.
[Official] Konyan City
http://www.burari-konan.jp/konyan/
[Official] 8th Mayor of Konyan Election Results
http://www.burari-konan.jp/konyan/shicho-senkyo/2018/shicho_list.php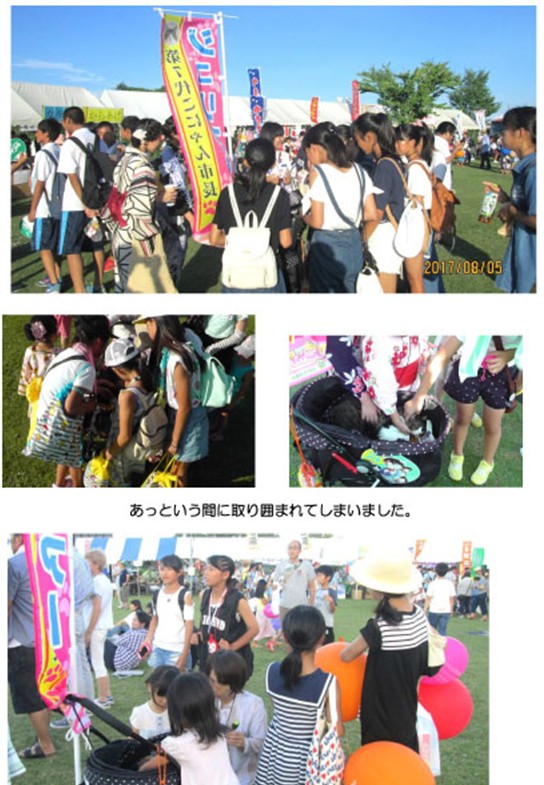 Like if you like this article