Save the Local Gourmet! Red List to Preserve and Pass on Local Flavors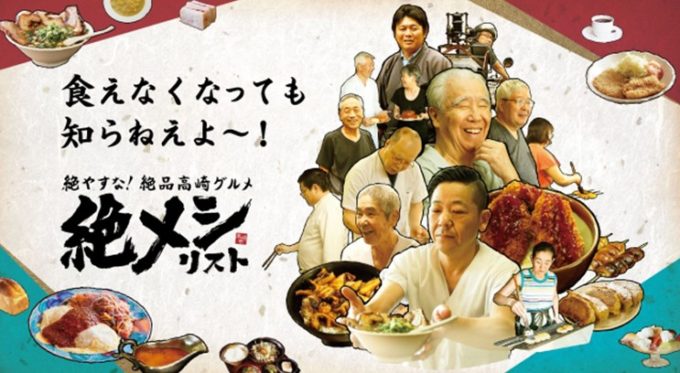 There are small restaurants and eateries that have been loved by the locals for a long time and have been providing the same taste for decades. I'm sure you have one or two such restaurants in your hometown. However, it is not uncommon to visit a restaurant after a long time, only to find that it has quietly closed its doors for good. It would not be unusual to find out that it is no longer there. The sense of loss when you realize the reality can be surprisingly great.
We must not let such "cheap and tasty local food" that exists in every region die out! With this in mind, the gourmet website "Zetsumeshi List" was launched in September 2017 in Takasaki City, Gunma Prefecture.
Takasaki City is also dotted with long-established, privately owned restaurants where the famous owners have been proudly serving their menus. However, with the aging of the population in Japan, more and more small private restaurants are closing their doors, unable to entrust their business to their successors. Takasaki City is no exception to this trend. Against this backdrop, the "Zetsumeshi List" was launched with the aim of revitalizing the region through promotions that focus on tradition rather than newness.
In addition to introducing "Zetsumeshi," which is carefully selected by the Zetsumeshi research team, the site also introduces recipes that have been carefully selected over the years and have never been seen before, recruits future successors and interns for the restaurants on the "Zetsumeshi List," and provides a place for people to post information about "Zetsumeshi" restaurants that must not be destroyed. The site has a variety of functions to protect and convey the local gourmet food of Takasaki City, such as the posting of information on "Zetsumeshi List" restaurants.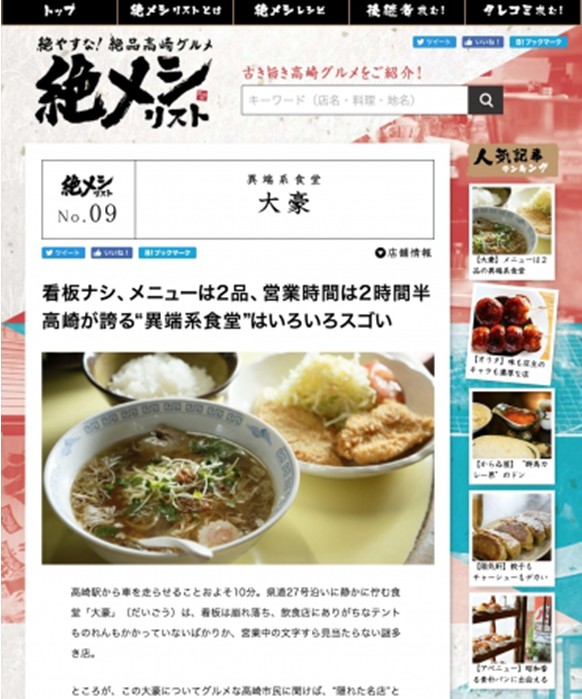 The retro-style menu is a trip through the senses of the Showa era.
The "Zetsumeshi List" is a list of privately owned restaurants that are operated by families or small groups of people, and have a long history of being loved by the local community for their unique and delicious menus and atmosphere. The site currently introduces about 30 restaurants, and even provides introductions to the owners and recipes for their excellent menus.
Large stores and stylish cafes are great, but local gourmet food somehow makes you feel relaxed when you visit. When you visit Takasaki City, why don't you enjoy the one and only Zetsumeshi?
Official Zetsumeshi List
https://zetsumeshi-takasaki.jp/index.html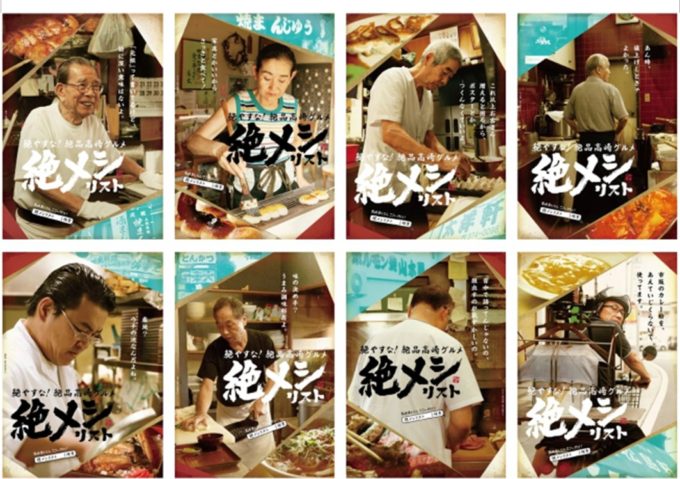 The arms and backs of shopkeepers who tell their stories without speaking
Like if you like this article