The best time to visit the forest of Okinawa is during the rainy season. Introducing the Forest of Horohoro~
Hello!This is NPO company Nature Experience School .We have just returned from Okinawa!
Yesterday, there was news that the cherry blossom blooming trail has reached Wakkanai, the north end land in Japan.
On the other hand, in Okinawa, the rainy season started on May 5, and the baiu front has been stagnated.Therefore, we will introduce the recommended experiences to look forward to during the rainy season.
There are around 100 kinds of animals and plants in the Forest of Horohoro.
During the rainy season of Okinawa, it rains and stops. When it doesn't rain, there are many cloudy days. Even in such weather you can enjoy the Forest!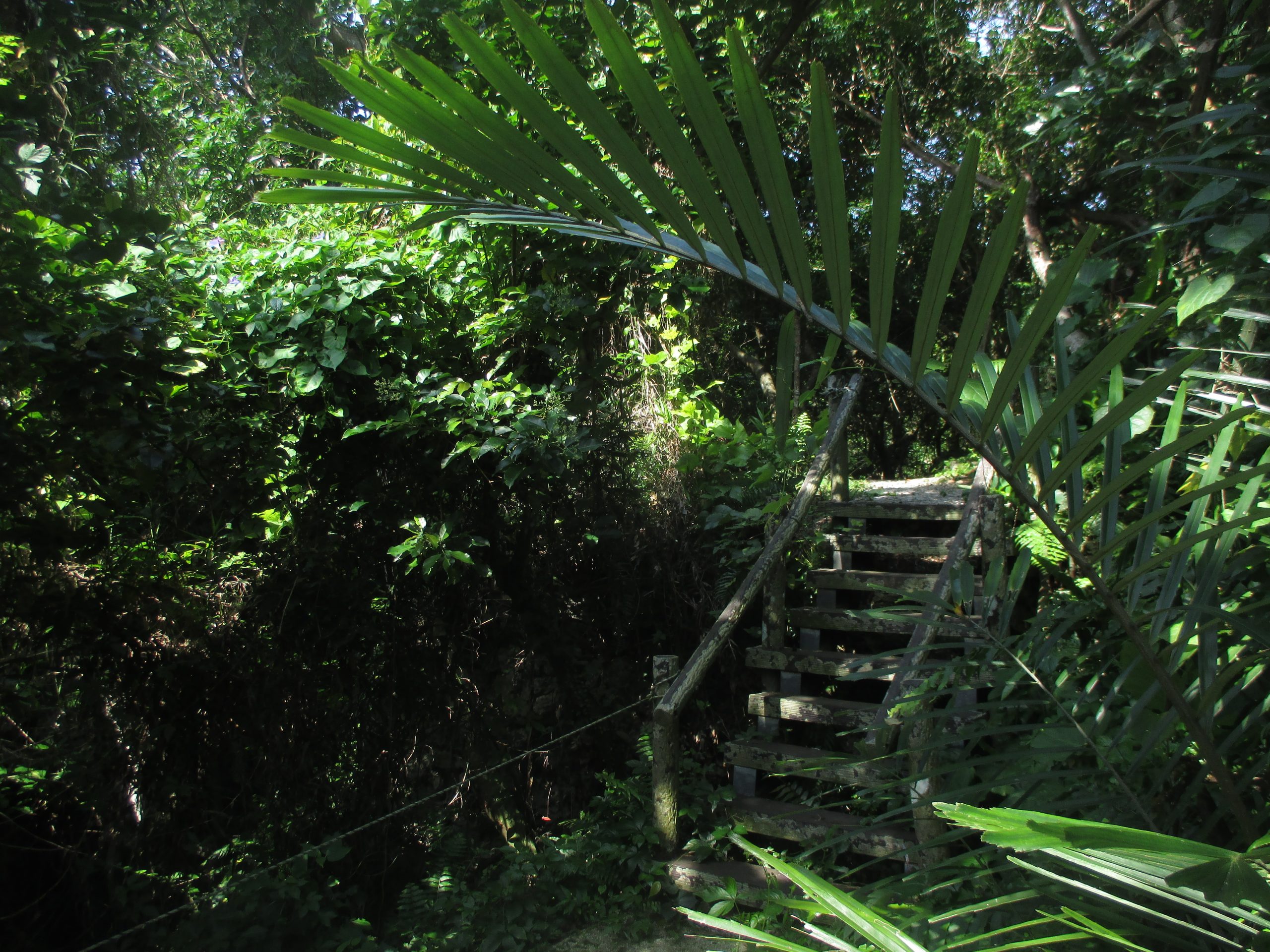 In the tour of "Forest of Horohoro" , there is a walk of about 600m leading to the sea, and around 100 kinds of animals and plants can be found.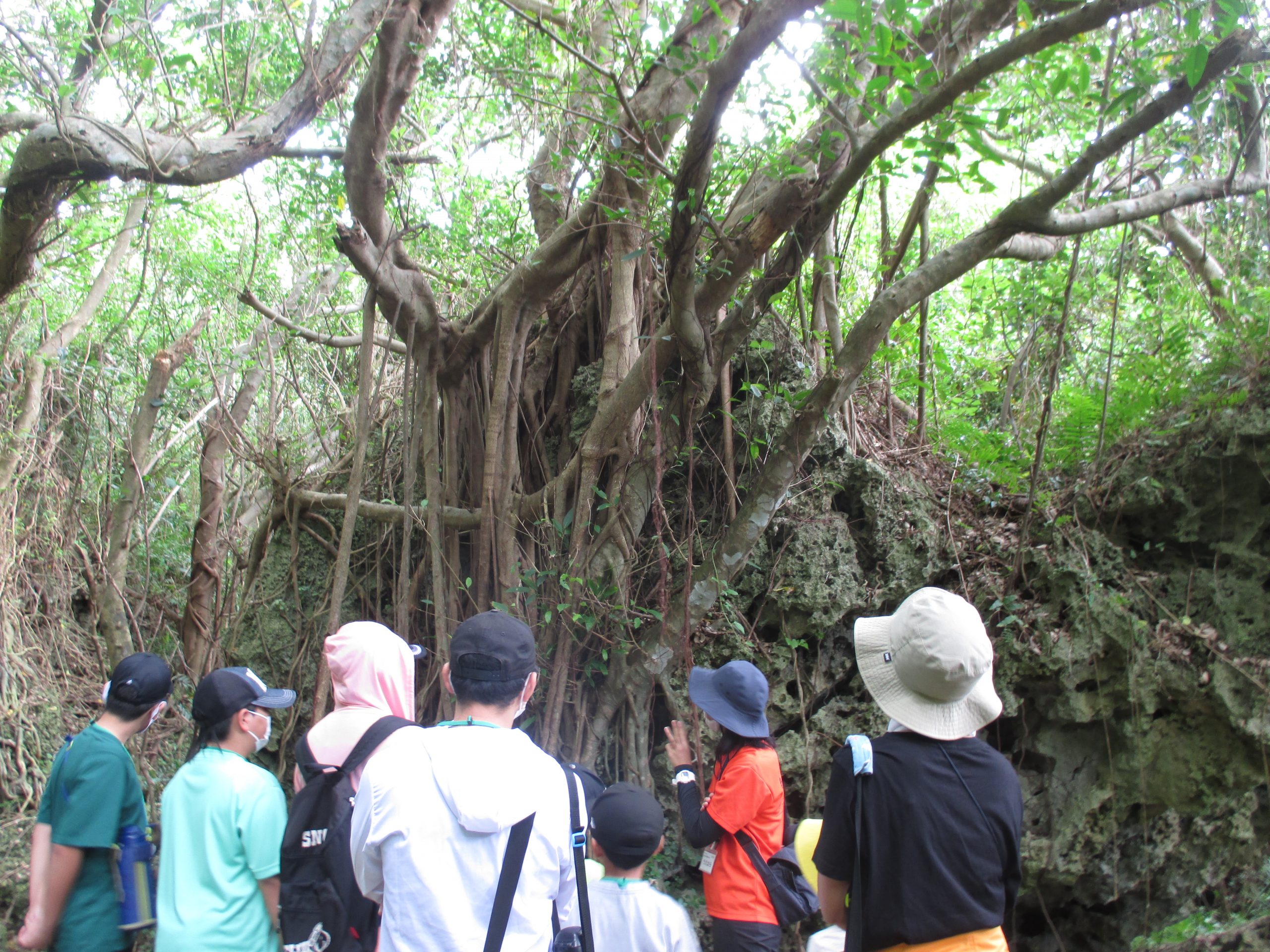 It really is a "jungle". The banyan trees and other tropical trees are overgrown, and the atmosphere becomes especially enhanced even more during the rainy season when the humidity is high.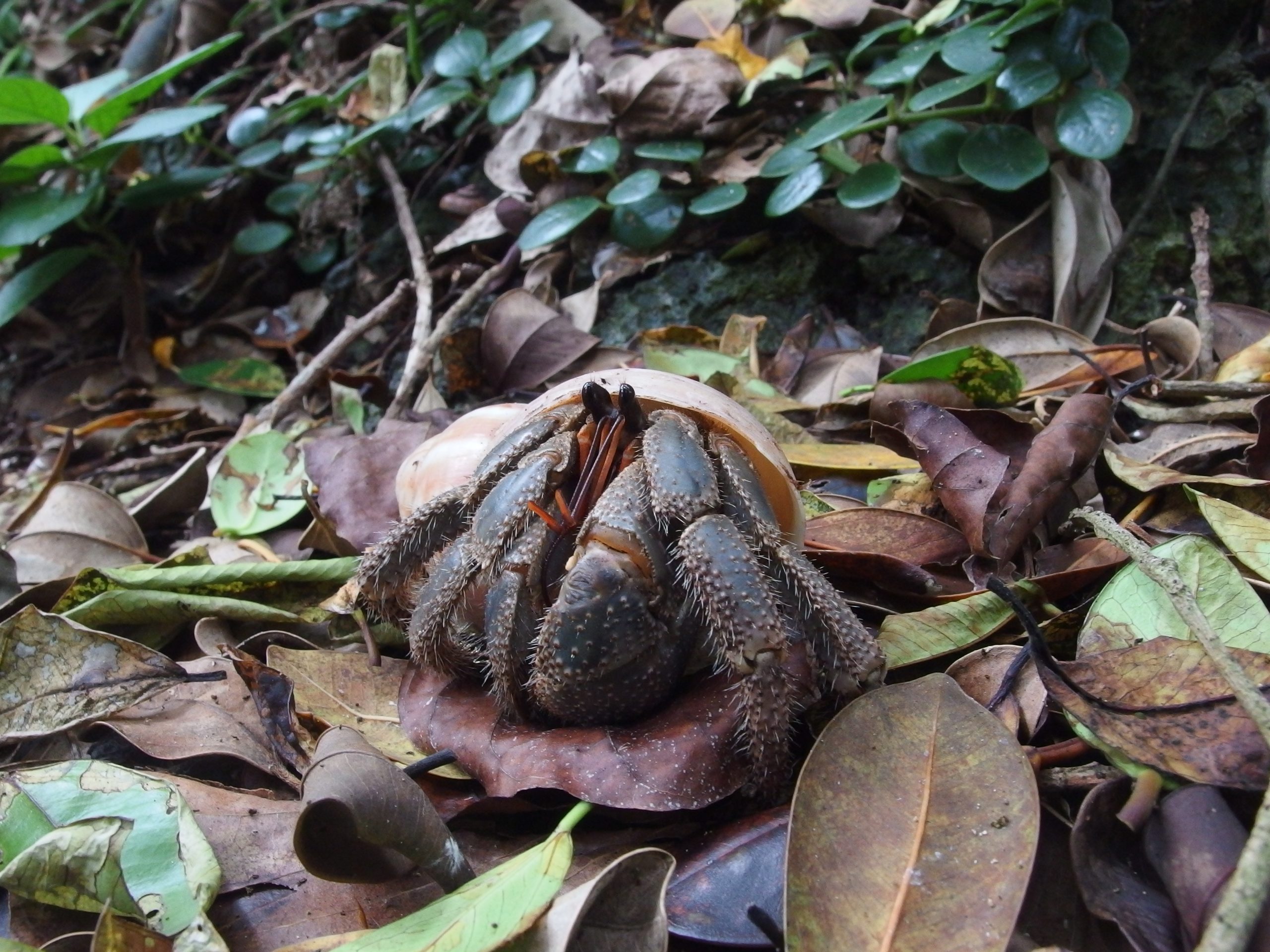 You can also see rare animals and plants such as the natural treasure "Okayadokari", the endangered plant "Otaniwatari", and Japan's largest butterfly "Large tree nymph".
An untouched nature, Okinawa Battlefield Quasi National Park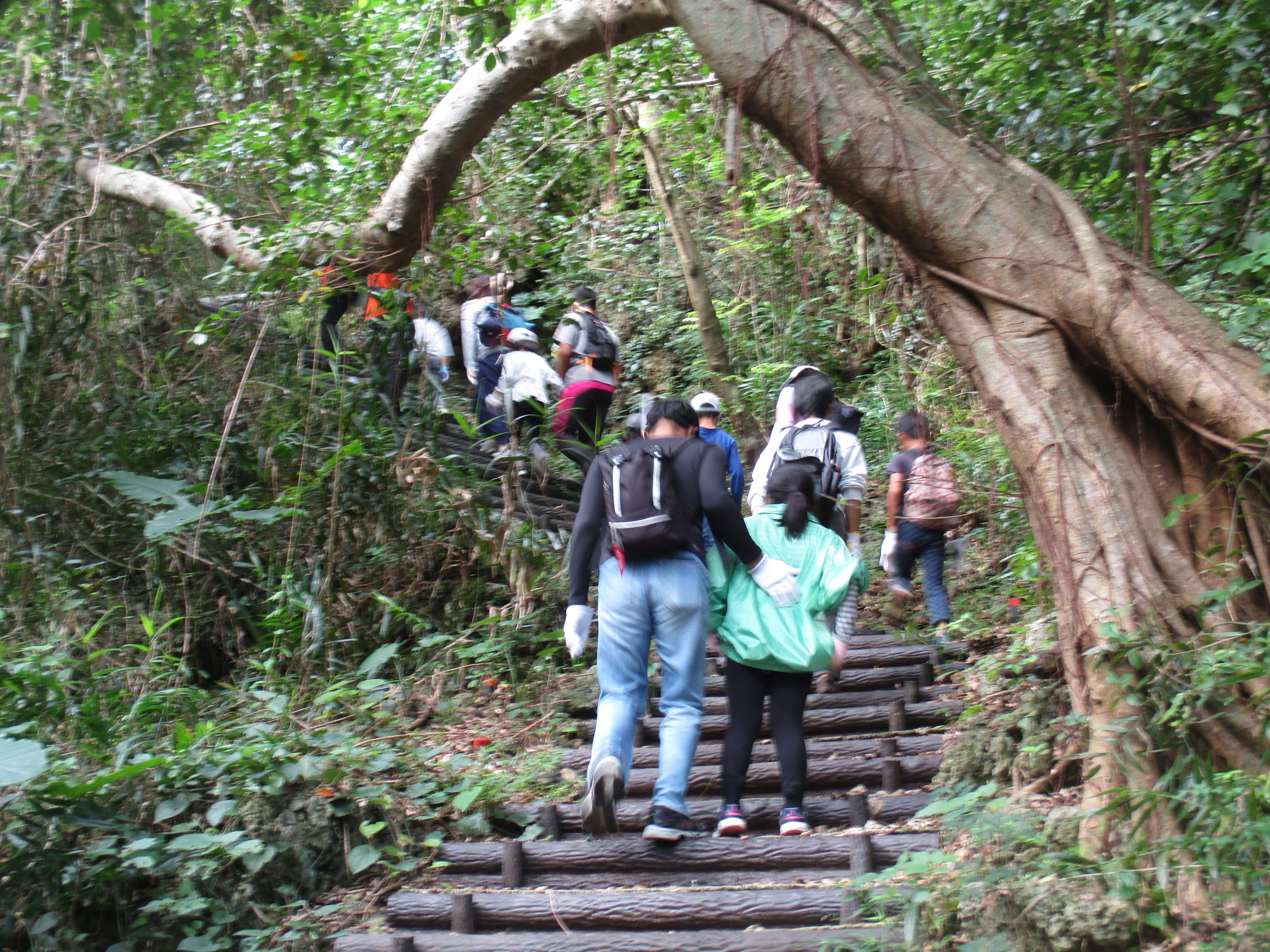 Since the Forest of Horohoro is part of the Okinawa Battlefield Quasi National Park, development has been restricted and the nature has been left  untouched since the end of the war. The natural appearance of Okinawa that has been revived from the burnt fields of war.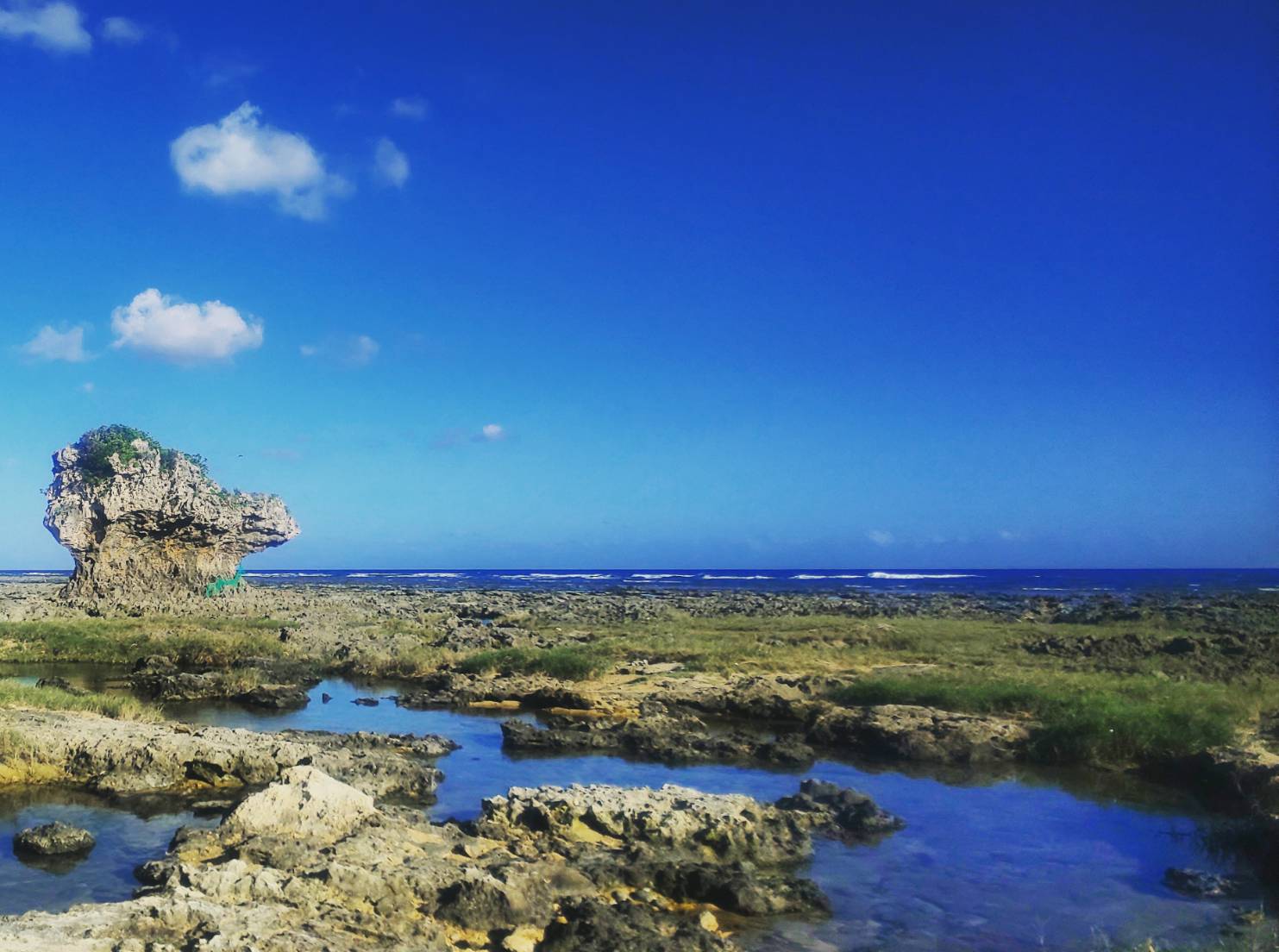 You can enjoy both the sea and the forest because there is the sea beyond the forest. The sea is also an untouched natural beach that has become valuable on the main island of Okinawa. Corals and tropical fishes can be seen in the shallow water. The Forest of Horohoro tour also includes time to explore the beach.
Experience the tropicals  in the forest of Okinawa
As for Okinawa's forest, the forest "Yanbaru", which is known as a World Heritage Site is famous, but Horohoro Forest is only located 30 minutes by car from the airport and Kokusai-dori. The tour lasts about an hour and a half. The walking path is well maintained, so you can usually wear shoes! No special equipment or belongings are required. Even children can enjoy it safely.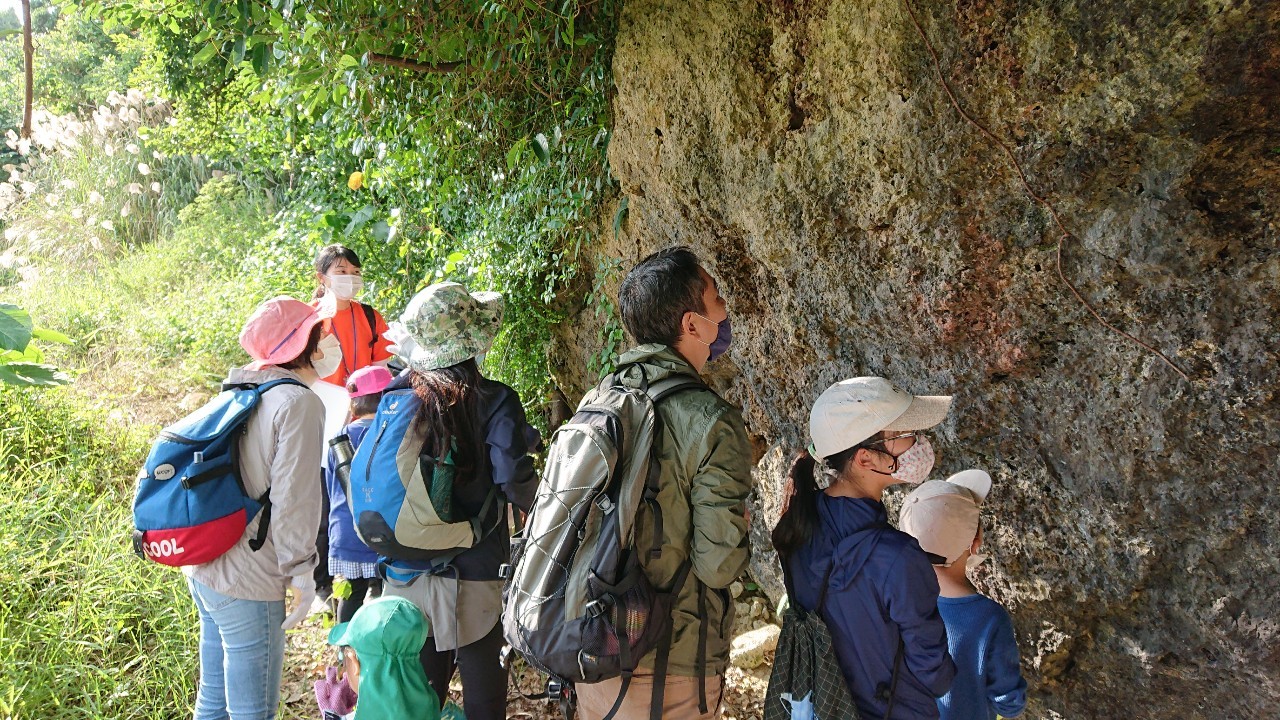 The tour of Forest of Horohoro can still be proceded even in light rain. The sea is often the focus of attention when it comes to Okinawa, but the nature on land is also very abundant. Why don't you take this chance to enjoy the forests of Okinawa.
<Reservations>
https://www.jalan.net/kankou/spt_guide000000182809/activity/l000034329/?ccnt=planList-in
<Inquiry>
Specified non-profit organization Nature Experience School
〒901-0512 296 Gushichan, Yaese-cho, Shimajiri-gun, Okinawa 901-0512 Fuku Building 1st floorTEL: 098-998-0330 FAX: 098-998-3808
~Nature Experience School has been selected as an Okinawa SDGs partner ~
Received the Excellence Award at the 16th Ecotourism Awards
Like if you like this article