Cycling in Okutama and Ome while on the way to Mount Mitake.[Minacle]
Hello!This is "Minacle"from the bicycle rental near Mitake Station JR Ome line.We are opened sinced 4th April 2019.
Since  all of our bicycles are electrically powered ,going up slopes are also easy ♪ You can go around the mountainous areas of Okutama and Ome to your heart's content. Click here for more bicycle types→https://minacle.tokyo/usage/
Since it is an unmanned store, the rental process is smooth. First, check if the bicycle you want to rent is available. If it is available, just fill out the reception form and purchase the key from the vending machine. An original map is also included, so you don't have to prepare for routes and highlighted spots!
Click here for rental method →https://www.youtube.com/watch?v=SL19igFAEcY&t=12s
Business hours are from 9:00 to 17:00 (rental reception is until 15:00)
It is a 23-minute bicycle ride to Takimoto Station, the starting station of the Mitake Tozan Railway, which is used by most people to access Mt. Mitake. There are up to 7 drop-off points!
As for the sightseeing spots, Mt. Mitake, Lake Okutama, Hatonosu Canyon, Nippara Limestone Cave, Shiromaru Dam, etc. are within 20 to 30 kilometers one way street to  freely explore.
You can enjoy the nice breeze and the wilderness that can't be imagined experincing in Tokyo while cycling.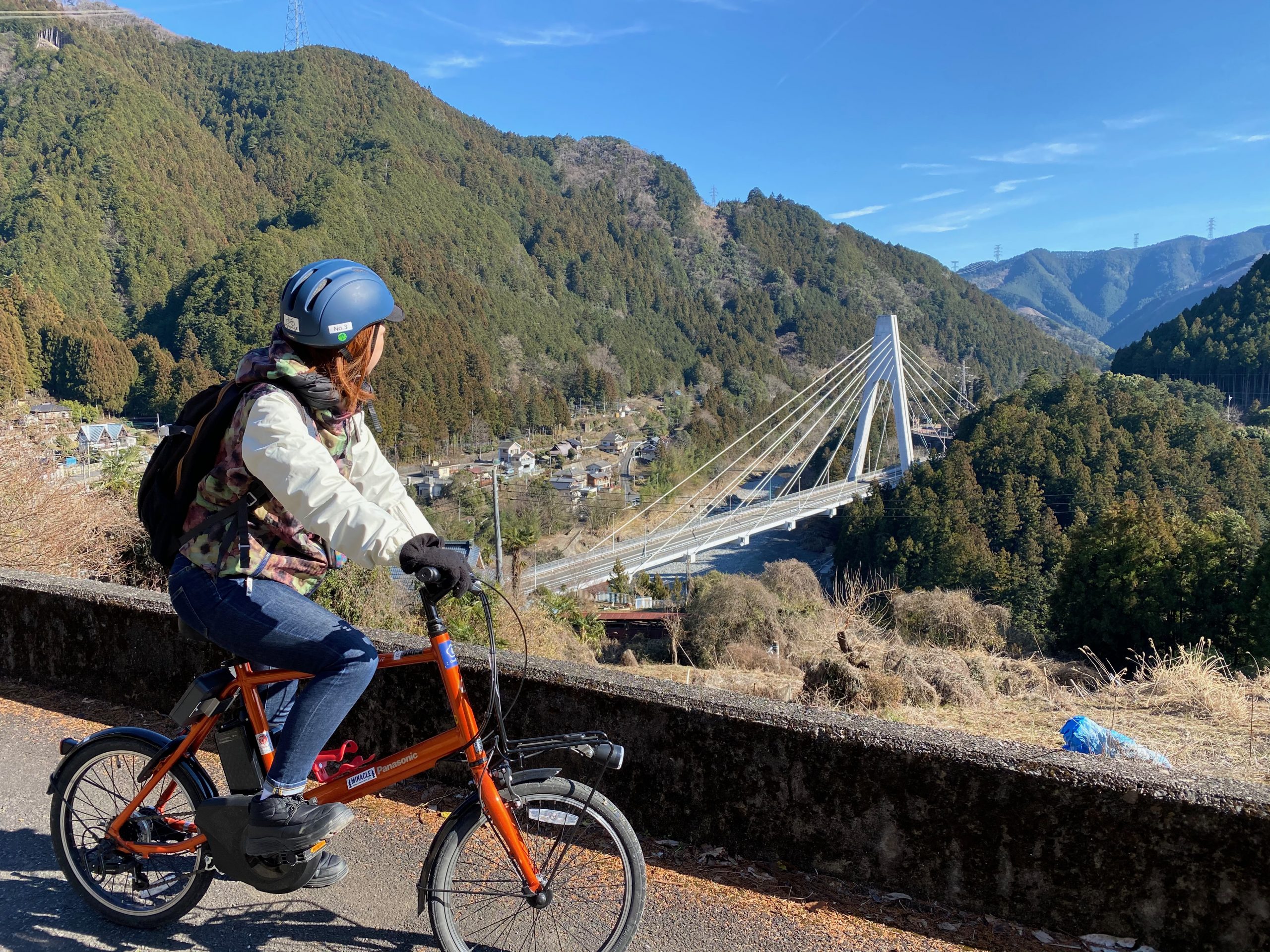 I climbed to the point where the Okutama Bridge can be seen.Thanks to the electrical powered bicycle,i can  go up easily.
You can even take a  tour at the Ozawa Sake Brewery.
I caught a yamame trout at the fishing pond of the Mount Takamizu headwater in Ome.
Chomp!
Like if you like this article