Flower field of Ledum at the foot of Mount Iozan.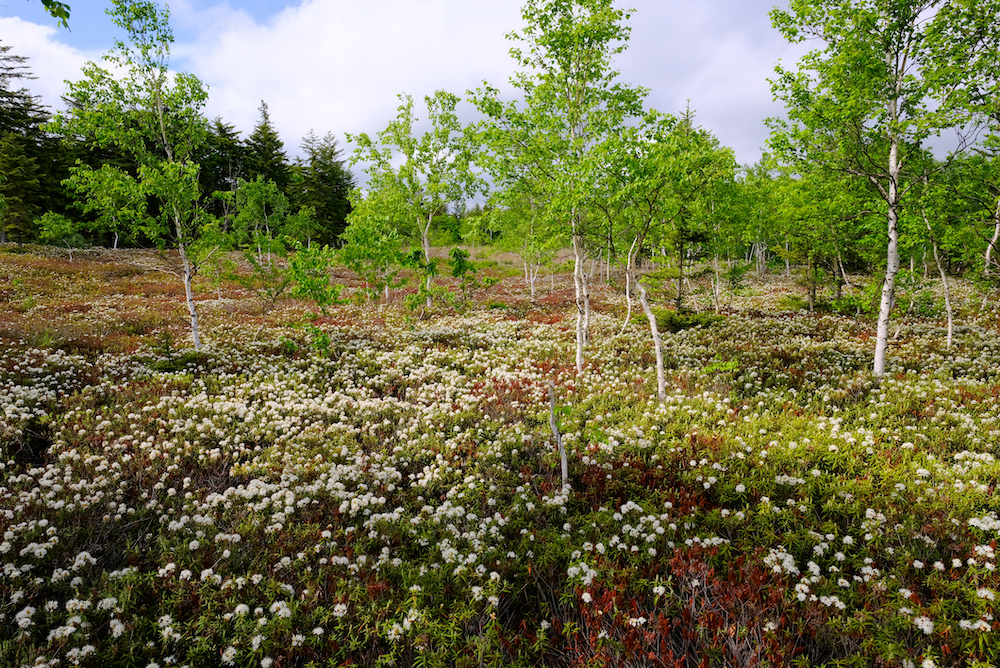 Kawayu Eco Museum Center is located on the East Side of Akan Mashu National Park. When you enter, you can feel the openness and tranquility as if you were in the forest.
There are many elaborate exhibits involving the history, flora and fauna of this area, including Lake Kussharoko, Lake Mashuko, and Mt. Iozan.The Center Director Ando Mind said, "The two aspects of national parks are conservation and use. The more you learn about nature, you will becone compassionate, which will lead to protection. On the other hand, if there is plenty of useful information in the field, such as trail guidance, it will promote use."
Palm-sized brochures by staff are popular, but road board of trail maps with new routes are also being made. In addition, Ando says "I want to make it a place where local people can come while it as also play a tourist visiting  roole." For example, he is thinking about interesting projects one after another, such as exhibiting stories through filters of people living here.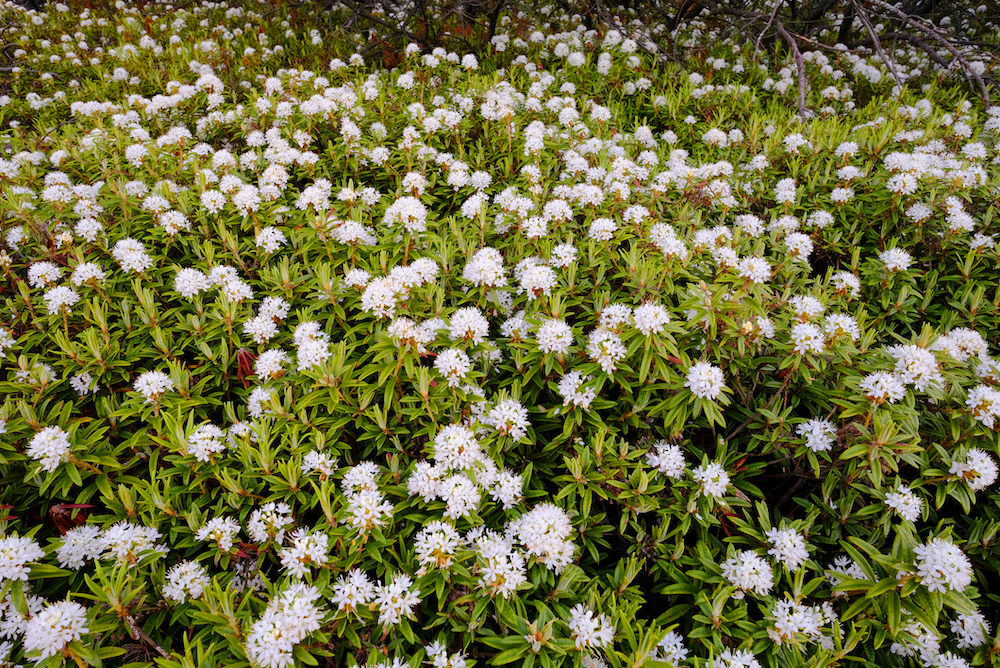 From late of June to early July, is the peak time to see the blooming of Ledum.The "Tsutsujigahara nature trail", which has a total distance of about 2.6 kilometers and about 1 hour one way, is the busiest season of the year.
The scenery with pure white flowers in full bloom is beautiful , but Ando tells us that "the change in vegetation influenced by the volcano Mt. Iwo is interesting.""When you start from the back of the center,you can see a forest of red-ezo pine first as it spreads out, then from the half-way it becomes a forest of evergreen broadleaf .Beyond that is a azalea belt where only thin white birches can grow. Behind that,the creeping pine belt spreads in the back. The beautiful landscape that has never been seen before are not only during the Ledum blooming  season. It's like a foreign country."
After learning more about the Kawayu Eco Museum Center, you will notice the rareness by actually walking, and as a result, you will have a desire to cherish it. It is a great place to experience the significance of the national park.
photo:Ando Kokoro
-----
Kawayu Eco Museum Center
2-2-6 Kawayu Onsen, Tessa-cho, Kawagoe-gun, Hokkaido
Like if you like this article