The 3rd Kokura Castle Bamboo Akari
With the help of the citizens, 30,000 lanterns will be placed in Kokura Castle
" From damaged bamboo to bamboo fortune "
From accommodation to sightseeing in Kitakyushu, a city you want to visit
Recycling society and SDGs movement development initiatives.
The 3rd: Kokura Castle Bamboo Akari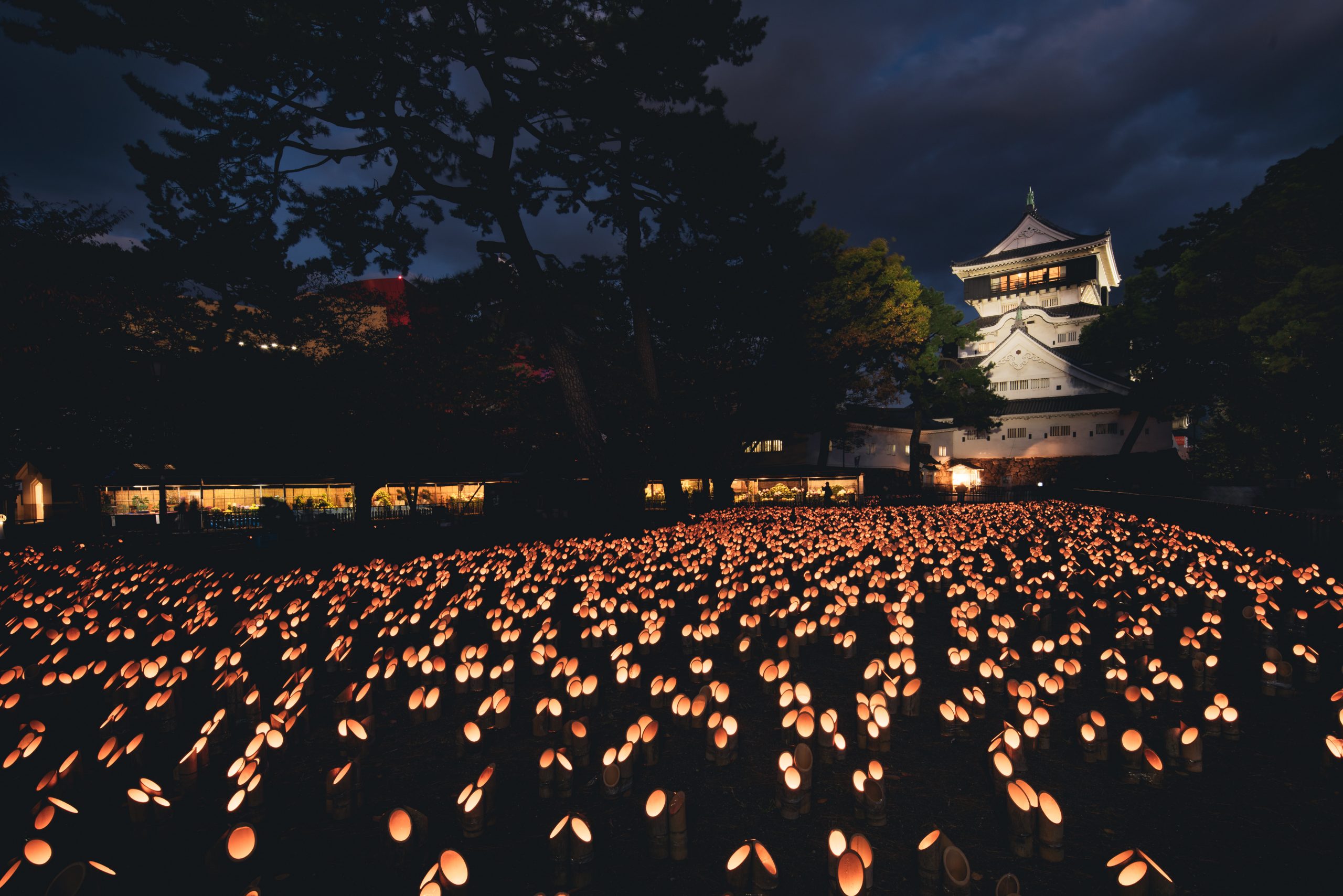 Date: 2021 October 23 (Sat) to October 31 (Sun)  Held for 9 days
Location: Kokura Castle castle tower square, historical road, Toranomon, and downtown Kokura
Time: 17:30 to 20:30 each
Fee: Junior high school students and above – 500 yen
(tickets will be sold at convenience stores from mid-September)
Bamboo material: Approximately 40 tons, logging mainly in the Ouma district of ​​Kokuraminami Ward.
Number of lights: Approximately 30,000
Organized by Kokura Castle Bamboo Akari Executive Committee
Co-sponsored by Kitakyushu City
Kokura Castle Bamboo Akari was held for the first time in November in the first year of Reiwa, and about 16,000 bamboo lanterns were displayed in Kokura Castle. The customers enjoyed the fantastic space. This is the third time the event has been held, and the scale has further increased to expand the area. In Kitakyushu City, which has been certified as one of the New Three Major Night Views of Japan, we would like to nurture it as a big event in the fall and winter and play a role in creating a city that people are eager to visit. At the same time, with the theme of "citizen power," we would like to invite many citizen volunteers to participate in this project and lead this project to success. Furthermore, even a tint bit of bamboo cut out from the abandoned bamboo grove can be transformed into a bamboo lantern. After that, I would like to create a model case of SDGs (Sustainable Development Goals) and Kitakyushu City's unique "recycling society" by using bamboo.
Kokura Castle Bamboo Akari Executive Committee Secretariat
Address: 3-3-20-5 Uomachi, Kokurakita-Ku, Kitakyushu 802-0006 We Love Kokura Council
Telephone / FAX 093-236-2995 Person in charge: Kazuyoshi Izaki
Email address info@kokurajotakeakari.com http:// kokurajotakeakari.com/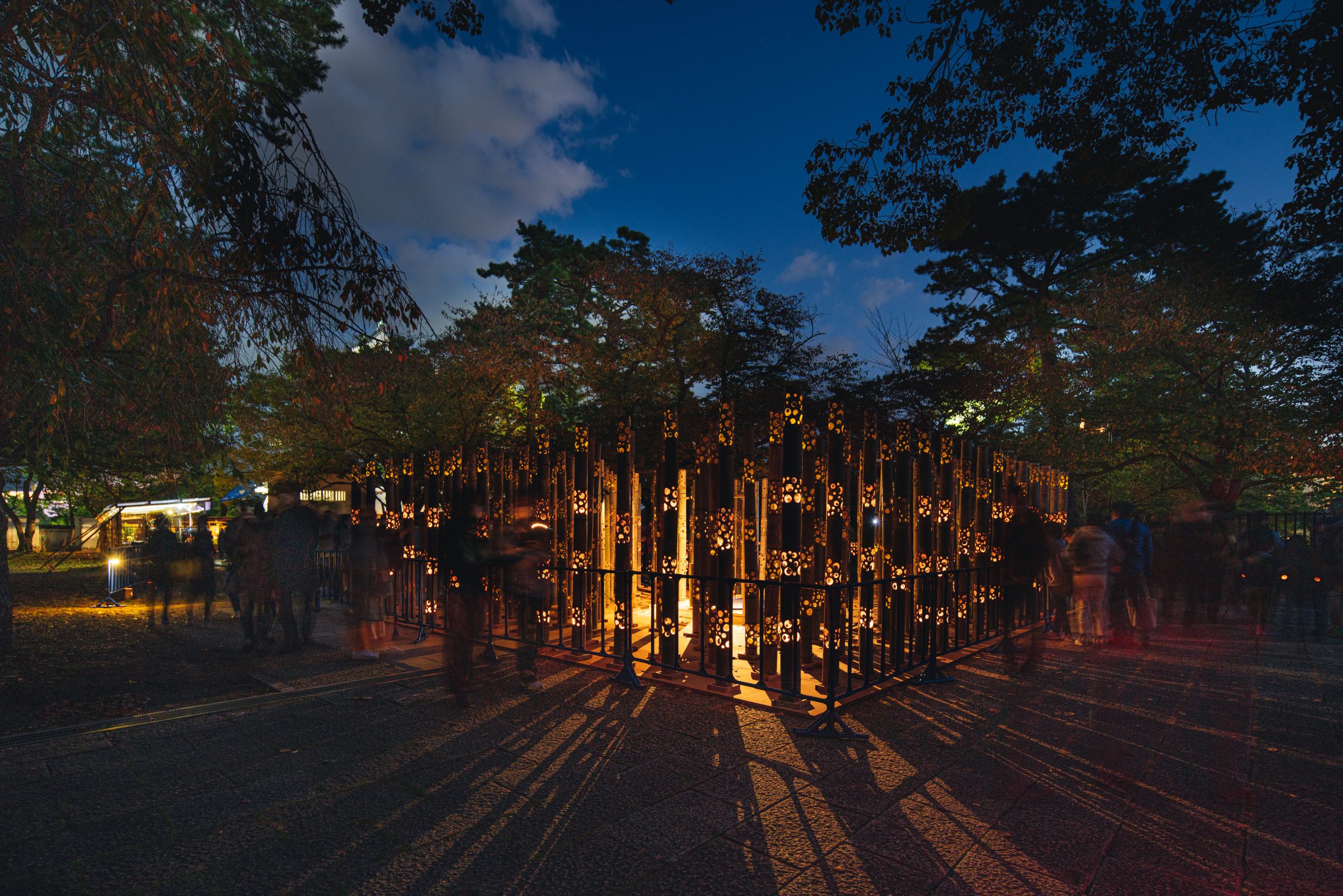 Like if you like this article