"Karaage-ya Oshu Iwai" prays for the end of Corona with wall art that will be an Instagram spot
At the fried chicken store "Karaageya Oshu Iwai Akihabara (Main Store)" in Taito-Ku, Tokyo, we created a wall art called "Iwai Wall" that will be an Instagram spot on the outer wall of the store. It was constructed on June 28, 2021.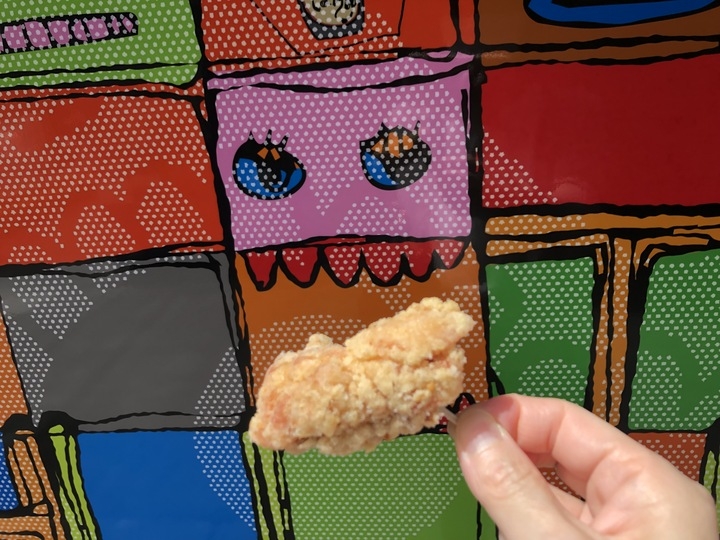 Our store, which specializes in take-out, has been supported by many customers even during the covid-19 storm. To show our gratitude and at the same time praying for the end of Corona, the mural of "Karaage Monsters " was created. We hope the customers feel happy for coming to the store.
<The theme is for the end of Covid-19!>
The original illustration of the wall art was drawn whole-heartedly by an employee of Oyama Co., Ltd. in Ichinoseki City, Iwate Prefecture, who runs our shop, praying for the end of Covid-19.
You can  take a  great Instagram photo while posing with the colorful "Karaage Monsters"
Now that going out is difficult because of the covid, I hope you can enjoy yourself while buying our fried chicken.
<We are promoting efforts for SDGs!>
The colorful colors on the wall art express our efforts toward the SDGs. Oyama Co., Ltd. has developed a new processed product using gizzards among chicken offal that had to be discarded due to sluggish sales at restaurants due to the covid damage, to reduce food loss. We are working on it. "Iwaidori no Toritan", which is made by cutting gizzards into easy-to-eat pieces and soaking them in a special salted koji sauce, is a product of two birds with one stone that is perfect for snacks and can be eaten deliciously while also being environmentally friendly.
As a food manufacturer, we are aiming for a more sustainable sound material-cycle society by focusing on SDGs Goal 12 "Responsibility to create and use".
<Is there a hidden monster character?>
The cute character "Toritan" may be hidden in the "Iwai Wall". There may be other hidden characters too, so please look for them closely!
We will continue to respond quickly to changes in the situation, such as SDGs and covid-19 countermeasures, and continue to work on new ideas.
[About Oyama Co., Ltd.]
Address: 161 Atagoshita Orikabe, Murone-cho, Ichinoseki-shi, Iwate JAPAN029-1201
Representative: Representative Director Yukio Koyama
Person in charge: Managing Director Tatsuya Koyama
Tel: 0191-64-3510 (Delicatessen)
URL: https://www.kk-oyama.co.jp/
Business: We supply brand chickens such as "Oshu Iwaidori", chicken and their processed products through an integrated system from production, processing, processing, distribution, and sales with the keywords "safety, security and health".
[About Karaage-ya Oshu Iwai Akihabara Main Store]
Address: 1st floor of Someya Building, 4-16-5 Asakusabashi, Taito-Ku, Tokyo JAPAN111-0053
Tel: 03-3865-8181
URL: https://iwai181.net
Like if you like this article