What is overtourism? Here is an easy-to-understand explanation of causes, remedies, and actual example cases!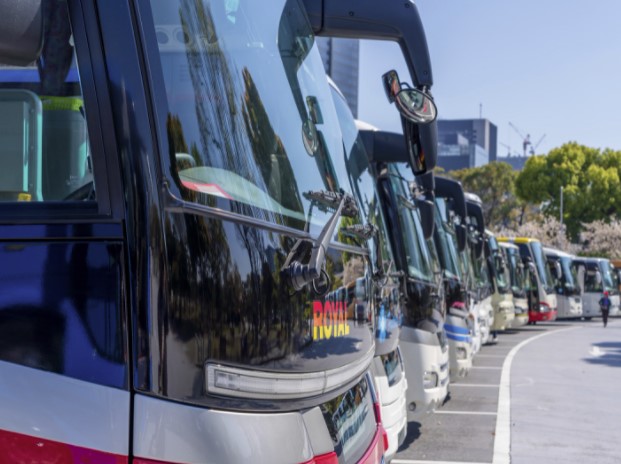 The impact caused by the new coronavirus on the tourism industry is significant that the number of foreign tourists visiting Japan in April 2020 was -99.9% compared to the same month of the previous year.
On the other hand, Japan is still a tourism-oriented country, with Kyoto placing first in the "World Popular Cities Ranking" published by a major travel magazine in the United States.
Tourist's consumption in tourist areas is an important pillar that supports the local economy.
However, it is also true that the extreme increase in visitors is causing various problems as "overtourism".
Here are a few details of the causes of overtourism and how to deal with it.
What is Overtourism?
"Overtourism" in direct translation means "excessive tourists."
It refers to a state in which the extreme concentration of tourists has a great negative impact on the daily lives and natural environment of locals.
Attracting too many tourists, including foreign tourists, is sometimes referred to as "tourism pollution."
Originally, it can be said that it is a very troublesome problem that leads to the revitalization of the local economy, which has a negative effect and burden on tourist destinations.
What happens when overtourism becomes more severe
There are various specific challenges that overtourism poses to tourist destinations.
First of all, the impact on the locals living in the area, such as worsening traffic congestion due to the large number of vehicles entering, parking violations, noise pollutions, garbage problems, etc.
In addition, countless things can lead to irreparable situations such as pollution of the natural environment due to excessive bad manners and damage to cultural properties.
Fthermorethe above-mentioned effects, the quality of the experience that tourists can get, such as "dirty streets," "buses are full," and "not welcomed by locals," will be affected significantly.
There are concerns that the satisfaction level of the tourist destination itself and even its value will decrease.
What is the reason behind Overtourism?
"Overtourism" is caused by the number of tourists exceeding the upper limit that tourist destinations can accept.
Especially in recent years, one of the factors is that the spread of social media has increased the ability of individuals to communicate.
With attractive photos and word-of-mouth postings, even regions that are not well-received can suddenly attract attention, making it easier to lead to over-tourism.
In today's day and age where information can be spread everywhere by anyone, it is no longer possible to contain information so that it does not escalate too much.
One might say that the emphasis should be on creating a mechanism to control the many tourists who act based on information spreading.
How to deal with Overtourism
The various adverse effects mentioned in the examples are serious problems that not only increase the dissatisfaction in locals , but can even lead to the outflow of locals to other local governments.
What specific methods can be considered to deal with such overtourism?
Next, let's explain in detail ways to deal with overtourism.
Limit the number of tourists
The first is to limit the behavior of tourists by restricting admission and traffic.
By setting certain restrictions to access the tourist spots, local governments can directly control the number of tourists
This will prevent the situation of exceeding the capacity and improve the livability for the locals.
However, it is important to understand that tourists may be given a bad impression due to the trouble of making reservations and restrictions on free activities.
Divide tourists by cooperatig with neighboring municipalities
Next, the measure to divide tourists to the local governments located nearby.
For example, by guiding tourist resources to the surrounding area and taking measures such as shuttle bus service and discounts on admission fees, it is possible to avoid concentration on famous tourist destinations.
By designing a new flow line, we can expect a collaborative effect that will lead to attracting customers to the land that was previously buried by popular tourist destinations nearby.
Introduce accommodation tax, bath tax, etc.
The introduction of accommodation tax and bath tax is another one of the measures against overtourism.
By allocating tax revenue for measures of accepting more tourists, such as making facilities multilingual and reducing congestion on public transportation, it will be possible to improve the environment.
However, taxes are collected uniformly from customers who have different characteristics from tourism demand such as business use and school excursions, so there is a concern that as a result, customers will flow to tax-exempt neighboring municipalities. ..
Some accommodations oppose the idea
The government needs to steer the balance between curbing overtourism, maintaining the number of inns and hotels attracting customers, and securing financial resources.
Promote hands-free tourism
Most of the foreign tourists visiting Japan are traveling individually.
Traveling with a lot of luggage on your own requires a lot of space on trains and buses, resulting in congestion on public transportation.
Therefore, the Ministry of Land, Infrastructure, Transport and Tourism is promoting " hands-free tourism"
Spreading "hands-free tourism" will not only alleviate congestion but also improve convenience for inbound travelers.
This is an initiative that is expected to become established as a highly satisfying tourist destination.
Introduce an international certification system
The introduction of the "GSTC Standard", which is an effort standard for gaining a common understanding of sustainable tourism, is also one of the countermeasures.
The GSTC standard, which is positioned as the "minimum item to be observed", has indicators for each tourist area and business operator.
The four pillars that make up are "effective sustainable planning," "maximizing socio-economic benefits in local communities," "minimizing adverse effects on cultural heritage," and "minimizing environmental damage."
With the introduction of such a system, it may be possible to formulate an action plan for a common goal for the entire region and businesses, and implement it simultaneously.
Some examples of overtourism measures taken in Japan and overseas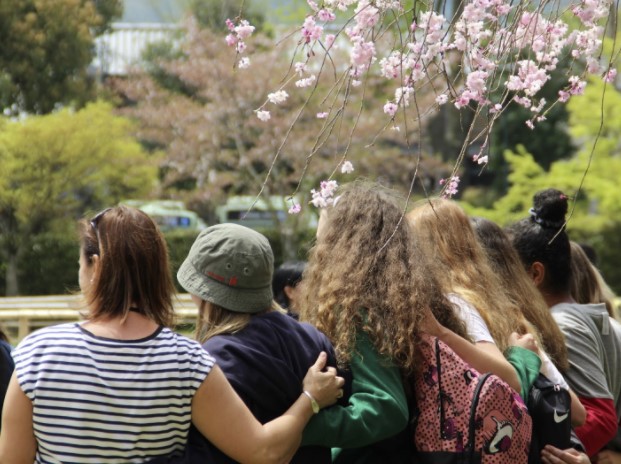 Here are some examples of countermeasures implemented in areas where overtourism has occurred.
Overtourism measures taken by the Japanese government
・ Establishment of "Sustainable Tourism Promotion "
In 2018, the government grasped issues in tourist spots such as "congestion of tourist spots due to concentration of foreign tourists", "changes in the living environment of residents due to an increase in foreign tourists", and "manners of foreign tourists".
Therefore, in order to consider countermeasures, we have set up the "Sustainable Tourism Promotion " at the Japan Tourism Agency.
Through this response, it is expected that the needs of travelers will be in harmony with the living environment of locals and that a community where both will coexist will be created.
・ Enforcement of "Housing Accommodation Business Law (New Private Lodging Service Law)"
Against the backdrop of the rapid rise in inbound demand, the number of businesses implementing so-called "private lodging" has increased.
However, there are many issues such as ensuring safety and hygiene, and troubles in the neighborhood, and the types of tourists are diversifying.
Therefore, in June 2017, the "Housing Accommodation Business Law (New Private Lodging Service Law)" was enforced to promote a healthy private lodging business.
Kyoto City (Kyoto Prefecture)
Kyoto is one of Japan's leading tourist cities that has been particularly affected by overtourism in Japan.
The percentage of citizens who answered "somewhat disagree" or "disagree" to the question "Kyoto is a tourist city that is easy for citizens to live in" in the Citizens' Life Experience Survey is as follows.
・ 2014    12.8%
・ 2019     32.7%
From the fact that there is a rapid increase as described above, it is evident that it has become an urgent issue.
Since 2019 in Kyoto City, a team project was formed to deal with the measures on overtourism.
The team is working to enhance and strengthen 50 businesses in 4 measures, such as utilizing IC cards, measures against bus congestion by expanding the front-ride and back-off methods, and sharing traffic congestion forecasts using AI using tourist location information.
Kamakura City (Kanagawa Prefecture)
Similarly, Kamakura City promotes decentralized tourism by sharing information on hidden sights to visit on its website and Twitter.
In addition, we have started to carry out "Park & ​​Ride (Park & ​​Rail Ride)".
We are promoting the alleviation of traffic congestion by switching from private car transportation to public transportation.
For locals who are forced to live in a cramped environment due to traffic congestion caused by tourists, park-and-ride may be a measure that is expected to have helpful effect.
Taito Ward (Tokyo)
Even in Taito Ward, which is represented by historical tourist destinations such as Ueno and Asakusa, have problems such as how inbound tourists use the toilet and littering garbage while eating etc.
Therefore, implementing etiquette enlightenment efforts by posting and distributing etiquette-related content such as how to use the toilet in various languages ​​and illustrations for foreign tourists.
Overtourism measures taken overseas
Introducing measures against overtourism in Venice, Italy's water city, which is also registered as a World Heritage Site.
In Venice, the number of tourists from all over the world has increased since the latter half of the 1990s, and the places where locals live have become tourist destinations, so the local's ease of living has been lost.
Furthermore, the influx of foreign capital has begun to cause housing prices to skyrocket.
As a result, the local population of the island of Venice has decreased significantly from about 180,000 to about 50,000.
In response to these major problems, the city of Venice tried a measure by which travelers enter a popular district by appointment.
In addition, we are working to address problems in locals services that have been affected by the tourism industry, such as requiring administrative permission when opening new facilities that accept tourists.
It is important to take measures against overtourism while also accepting travelers
As mentioned above, overtourism faces various challenges.
However, taking excessive measures may reduce the number of tourists more than expected and cause the local economy, which has relied on the consumption of tourists, to become unsustainable.
Aiming for the number of tourists commensurate with the capacity, it can be said that a balance between acceptance and countermeasures is a necessary condition for tourist destinations.
Conclusion
Tourist destinations with remarkable overtourism fall into a vicious cycle in which the satisfaction of tourists and residents declines.
Looking ahead to the post-covid era, it is necessary to create a mechanism for overtourism measures that match the region and implement it as soon as possible.
Let's aim to create an attractive town that makes you want to return and continue living in.
Like if you like this article