A collaborative introductory video project by artist and Kyoto's inn owner finally completed. Support the artists of "Emusubi Project" by traveling around Kyoto.
(CEO: Koji Inoue, Fushimi-Ku, Kyoto), a company that plans services for local tourism businesses has released a video guide for lodging facilities of the "Emusubi Project," a collaborative project with the Casie(CEO: Sho Fujimoto, Shimogyo-Ku, Kyoto), which is a subscription-based painting rental service company. This video aims to propose a new style of travel for travelers to support artists and lodgings, and to expand the circle of support by increasing the number of lodgings participating in the project.
■Overview of the "Emusubi Project" (https://casie.jp/emusubi-lp)
The "Emusubi Project" is a project to support artists by staying at inns in Kyoto, which has been severely impacted by the spread of the new coronavirus infection. This is a project to support the artists who have lost the opportunity to show their works and the inns in Kyoto which have also been affected by the decreased number of guests. The artists' paintings are displayed in the lodgings, and the lodgers collect donations from the guests to support the artists.
■Project Introduction Video
In this interview-style video, model Miho Horii, who works on travel themes, visits an inn participating in the Emusubi Project and Casie, which selects the art to be exhibited.
At HoteRich Kyoto Ekikita (Shimogyo-Ku, Kyoto City), the owner, Ms. Mukaiyama, introduces how time is spent in a room with pictures. She also states that they are starting to receive reservations for the accommodation plan for supporting the artists.
At Casie, the representative, Ms. Fujimoto, said, "A work transforms into art only when it is seen by people. As a creator, I am grateful for the opportunity to be given the chance to transform my work into art. The collaboration between the inn and the art will bring a new purpose of stay to travelers.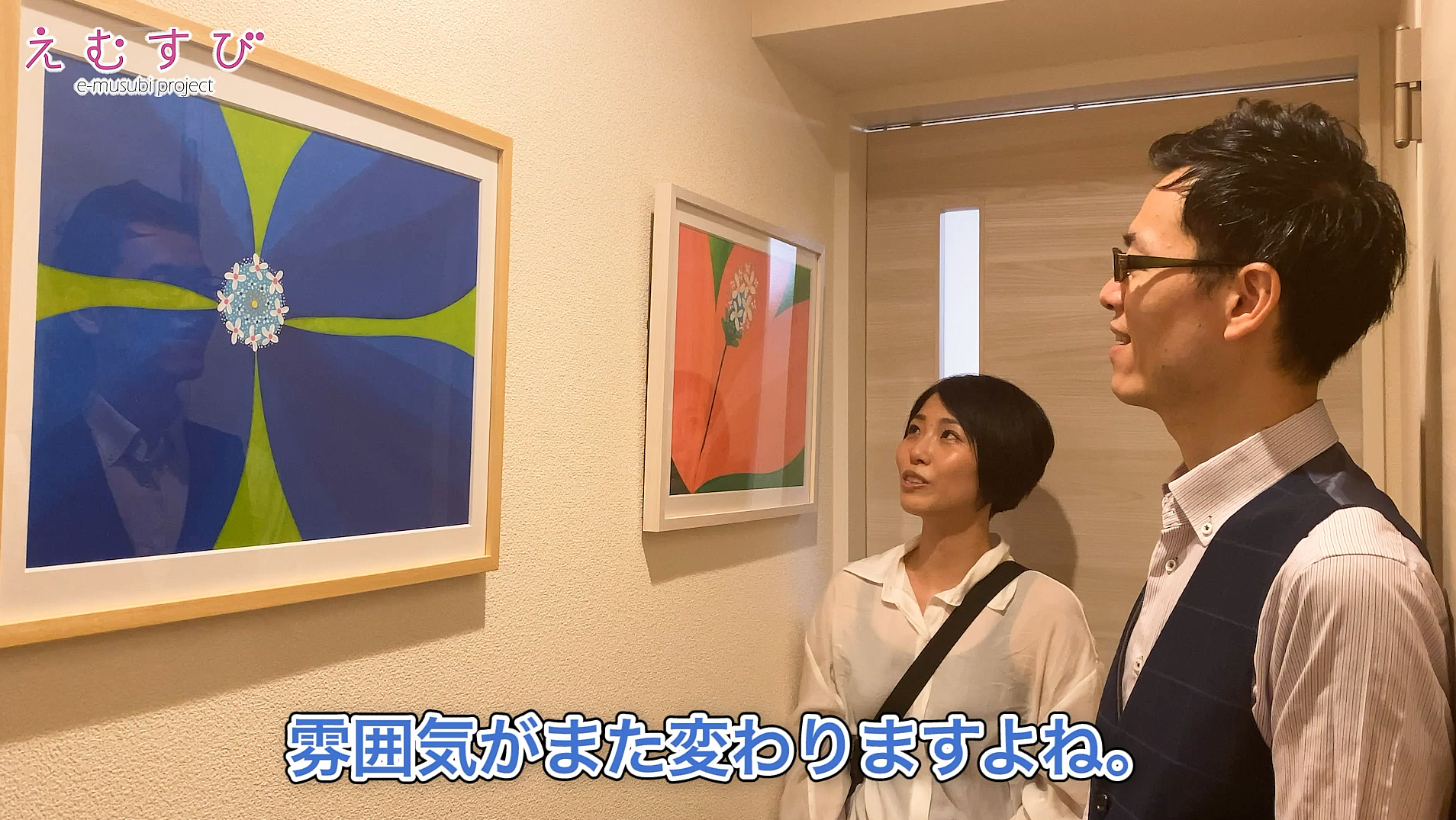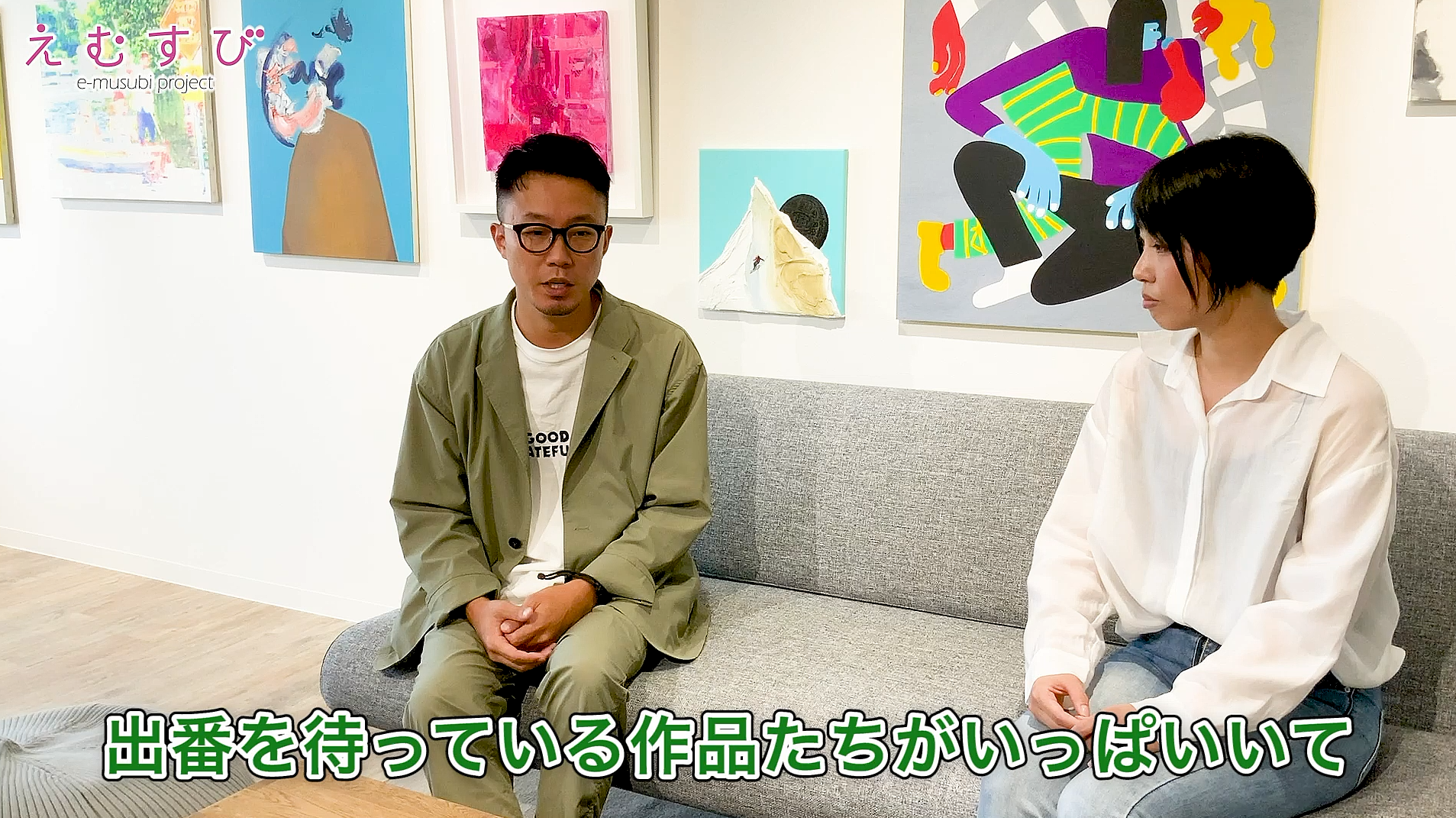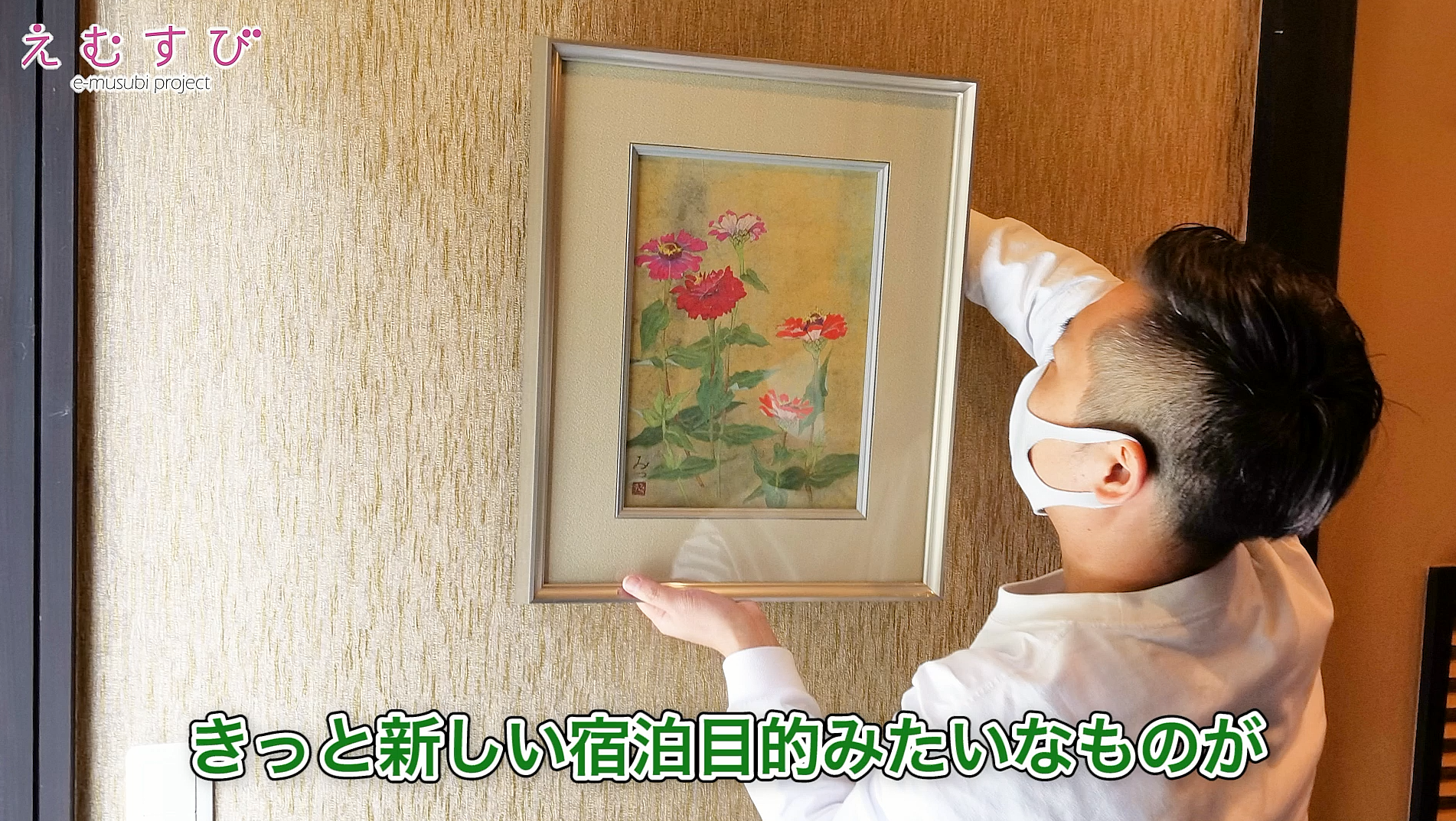 ■URL link
YouTube : https://youtu.be/n-w18kJ9GKA
The video was filmed and edited by students living in Kyoto, and we will continue to contribute to the art and tourism industries in Kyoto as a community-based project.
※The video was filmed before the declaration of a state of emergency, with thorough infection control measures in place.
※The "Emusubi Project" does not recommend going out or traveling when the new coronavirus infection spreads.
Company Profile
Casie Corporation( Official Web site: https://casie.jp/ )
Service launch: January 2019 / Business description: Fixed-rate art rental business and media business
A subscription service for contemporary art starting from 1980 yen/month
Like if you like this article