Tanada no Akari★Night View of Oyama Senmaida Rice Paddies★10,000 LED lights decorate the terraced rice paddies
The Oyama Senmaida rice field, selected as one of the best 100 terraced rice fields in Japan, will be illuminated by 10,000 LED candles. Please enjoy this autumn and winter poem of Boso Kamogawa.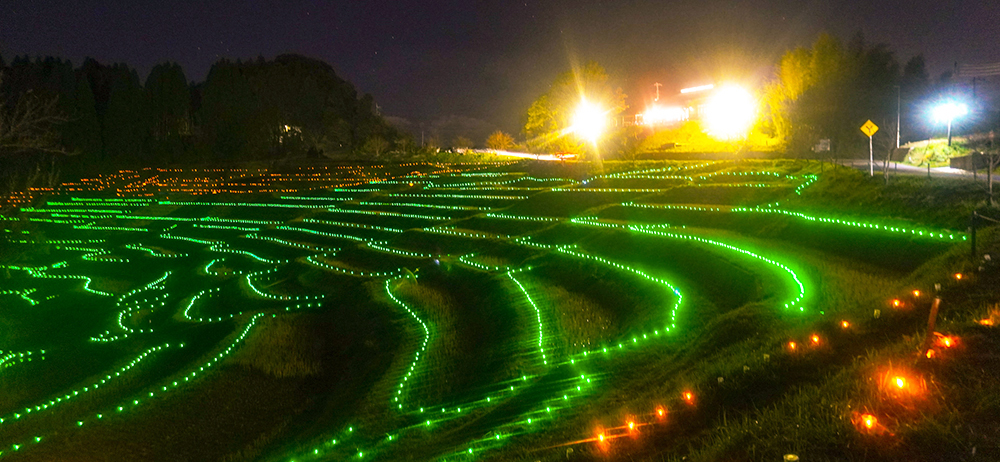 The organic curves of the terraced rice paddies will be illuminated by LED lights,  6,000 of the 10,000 trees will be changing colours from orange to blue to green to purple every 15 minutes, delighting visitors.
【Opening Period】October 25, 2021 (Monday) to January 10, 2022 (Monday)
【Opening Hours】 5:00 p.m. to 8:00 p.m.
*Free Visitation
*Hours may vary slightly.
*Please use the parking lot at the bottom of Oyama senmaida.
【Request】
Please refrain from coming if you have a fever or other symptoms.
Please wear a mask.
Please keep a distance of 2m between you and others to maintain social distance.
Like if you like this article