What is Online Tourism? Introducing examples of overseas and domestic online tours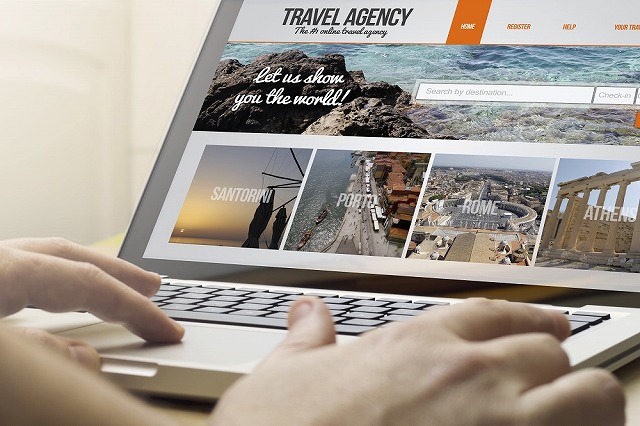 Currently, due to the ongoing coronavirus,it is difficult to travel. Many people may have frustrations like "I want to explore a city I don't know" or "I really want to go on a trip ". Online tourism is an initiative that may satisfy such people.
In this article, we will give you a detailed example of online tourism. The appeal of online tourism is that you can feel like you have traveled to the destination without actually visiting. Here are some successful cases, focusing on overseas tours, which are in high demand, along with domestic tours.
In the tour of "Forest of Horohoro", there is a walk of about 600m leading to the sea, and around 100 kinds of animals and plants can be found.
It is a "jungle". As the banyan trees and other tropical trees are overgrown,and the atmosphere becomes especially enhanced during the rainy season when the humidity is high.
You can also see rare animals and plants such as the natural treasure "Okayadokari", the endangered plant "Otaniwatari", and Japan's largest butterfly "Large tree nymph".
Online tourism to Sri Lanka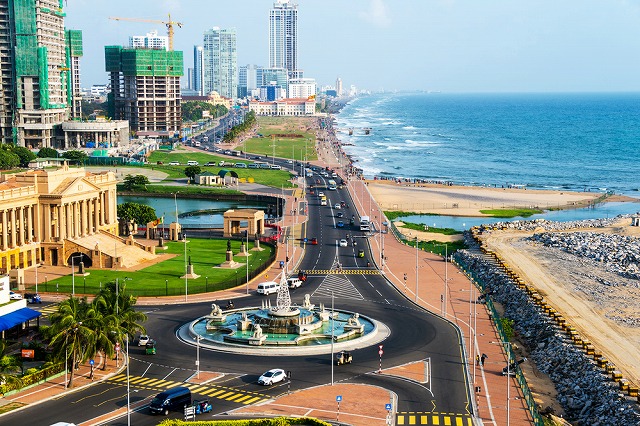 The online tourism, which has already exceeded 300 participants, is "Go to meet the people of Sri Lanka! Online tour" provided by "Autabi Godo Kaisha". The event held in September 2020 was so popular that it was packed with thanks.
This tour is conducted using the online conference system "Zoom", and the tour time is about 4 hours long, and you can leave the tour anytime. This is a full-scale online tourism with local Japanese guides living in Sri Lanka and staff from the tea plantation Ayurveda as guests.
The tour begins with boarding Sri Lankan Airlines Business Class. Soon after, a local guide will meet you and tour the city together. The flow is to head to Ella, a cultivated land 270 km away from the capital, and a visit to the local tea plantation.
After that, visitations to places such as the Ayurvedic facilities, guides' homes to experience authentic Sri Lankan cooking classes, dress up in their traditional folk costumes, and have a social gathering. It is a great way to connect and communicate with people living in Sri Lanka.
There are three plans of tours from A to C, the contents of the online tour are the same. However, we have adopted a system in which the contents of the goods attached to each plan change and the price changes accordingly.
For example, A's "liquor set" is 9,000 yen with 7 benefits such as Sri Lankan craft beer, curry set, and tourist information. B's "tea set" came with 6 benefits including a high-class Ceylon tea and curry set, and the price was set at 10,500 yen.
Online tourism to Paris, France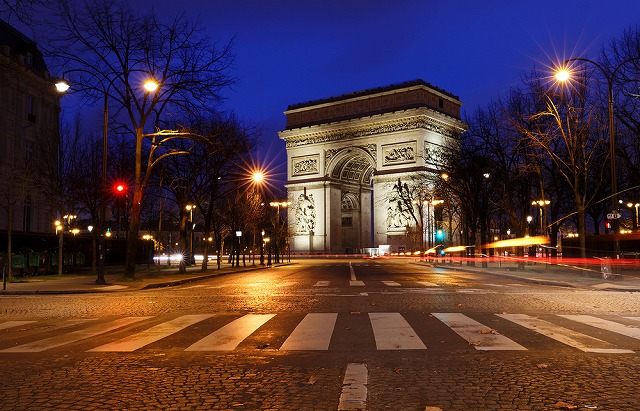 Paris, France, is a popular tourist destination in Europe among the Japanese people. Various companies are planning online tourism to Paris, but "Sumimasen Tours" is especially popular for cheap online tourism.
This company holds "Travel in Paris and its suburbs" for about 2 hours each time. Unlike the Sri Lanka tour before, it does not come with goods, but the participation fee is as low as 1,500 yen, and the biggest appeal would be how easy the application process. Applications for participation just before the event are accepted too.
The tour guide is a Japanese woman who has studied abroad in France and knows the charm of Paris. By appointing such human resources instead of professionals, companies do not incur high costs for guides, which is one of the factors of its low prices.
The tour will take you from the Louvre to the Palais Royal, the Passage, the Opera, and the Palace of Versailles. It takes a couple of days to visit the locations, but the fact that you can go around in just two hours is one of the main attractions of online tourism.
Online tourism to Hawaii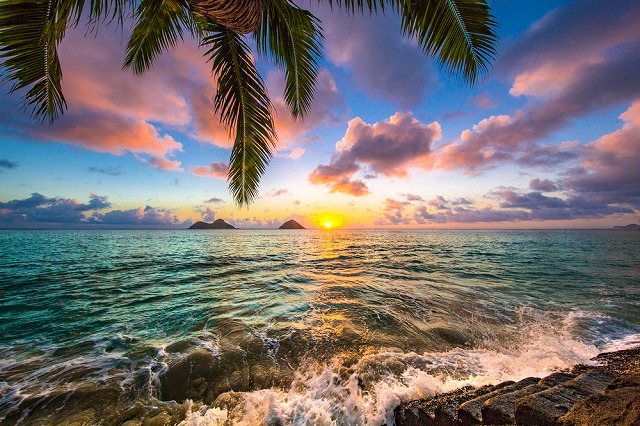 Hawaii is probably one of the most familiar spots for Japanese people to travel abroad. Many planning companies hold online tourism to Hawaii, but HIS, the largest domestic travel agency, also sells tours.
This is an online tourism version of the "Captain Bruce Heavenly Sea Tour," which is difficult to book even on a real trip. You can watch the scenery of the sand bar live, which is famously known as the "sea of heaven".
On the day of the tour, a local veteran guide will introduce the history of the "Sea of Heaven". Tour participants can ask and answer questions with the guide, as well as respond to camera angle requests.
There are no souvenirs or other goods in this plan either, but you will receive a background photo for your Zoom so that you can use it as if you were there. It is said that it is a great package as you can enjoy the sea of heaven from Japan as the number of people allowed to visit in one day is limited.
This online tour will be held for about 1 hour and cost $ 20.00USD (about 2,200 yen in Japanese yen). HIS is famous for offering cheap overseas travel, as the price-setting does not disappoint.
You'll find many other unique Hawaii tours such as a tour where you can take English conversation lessons while experiencing a trip, a tour where you can experience B-class gourmet food, and a tour that packs soap making experience, etc. It is a fierce battlefield in online tourism.
Online tourism to Ozu, Ehime Prefecture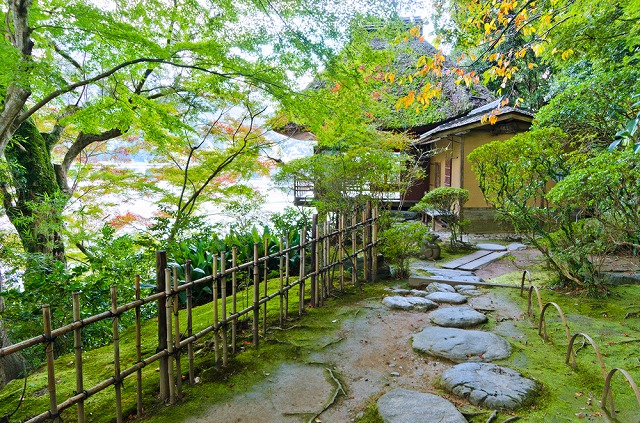 "Godo Kaisha Autabi", which provides the online tourism for Sri Lanka introduced at the beginning, also handles online tourism in Japan. Among them, the most popular online tour was the visit to Ozu in Ehime prefecture.
Ozu City is a castle town called "Little Kyoto of Iyo" that supports the planning of the tour. The purpose of this tour is to visit both   "Ozu no Imotaki", and "Ozu's cormorant fishing".
The feature of this tour is that the main purpose of this tour is to support local producers rather than the purpose of online tourism itself. Therefore, the only people who can interact with each other through the screen are local producers.
If you purchase 3 types of "Community Support Set", you will be able to participate in this online tour. The contents of the set include local sake, imoni (Taro soup with meat and vegetables), sweetfish dishes, canned foods,  furoshiki with a logo, and other items that are difficult to obtain in the city.
Tour guides include locally renowned local talent and Ozu Castle guides, local hotel staff and managers, farmers, Imoni evangelists, and cormorant fishermen. All of them are specialists in various fields, and it is usually difficult to meet on an actual trip.
Since all online tourism will be broadcast live, participants may be asked questions. You can also have an online drinking party while eating Imoni, which arrives as a souvenir, so the event is full of highlights and the participants are highly satisfied.
Conclusion
Recently, it has been difficult to go on a trip easily, so many travel agencies and event companies are planning online tourism. All of the plans introduced here are charged. There was also a popular project that was packed with thanks even if the number of slots increased.
One of the attractions of online tourism is that you can tie up with local governments in Japan and organize tours that can support producers. As a new form of travel and a profitable business, it will maintain a certain level of demand even after the coronavirus pandemic has subsided.
Like if you like this article